About:
The inaugural Christmas Cracker 5k took place in December 2011. This will now become an annual fixture in the Clonliffe Harriers and Irish Athletics calendar. It is a 5k road race which uniquely starts and finishes on the track at the Morton Stadium, Santry. The athletes complete a circuit of the track before proceeding out onto the road to run a loop through Northwood in Santry before coming back down the fast Santry Avenue turning left again and then back into the stadium to complete a lap of the stadium. The Christmas Cracker 5 k is open to all, walkers and fun runners are particularly welcome to take part in a race which will feature a festive atmosphere and an opportunity for a final blow-out before Christmas is upon us.
There are prizes in all categories, seniors, juniors, masters and of course spot prizes.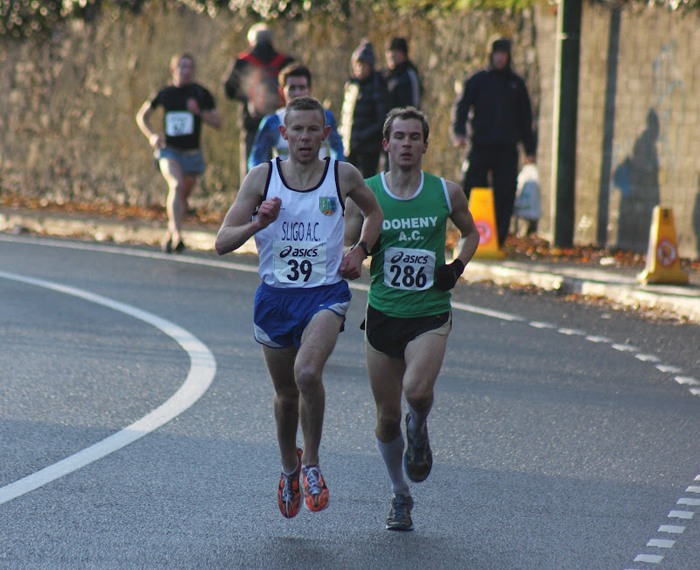 (pictured above) Emmet Dunleavy 2nd and Joe Warne 1st 2011
Where:
The race HQ is the Clonliffe Harriers clubhouse. The race will start on the track in the Morton Stadium. After completing a lap the runners will go out the stadium turning left heading towards the airport, left again into Northwood Estate, past the Crowne Plaza Hotel, left again at Ballymun, left again at Santry Cross proceeding down the length of Santry Avenue, left at the bottom of Santry Avenue and back into the stadium to complete a lap of the stadium.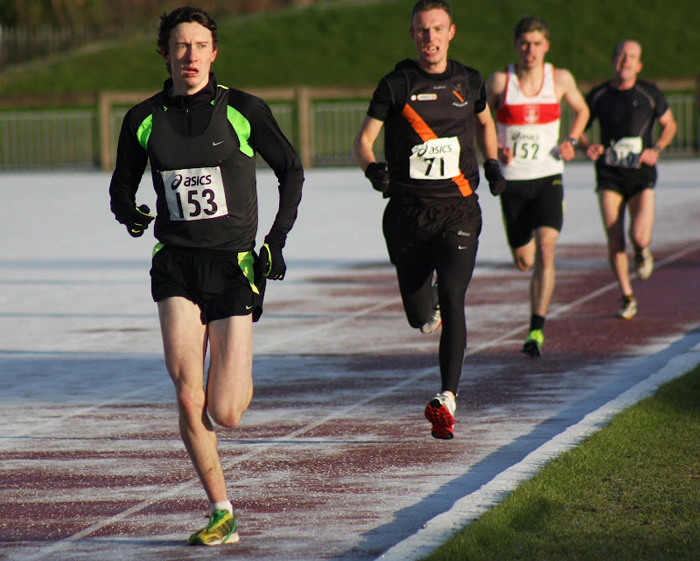 When:
The 2013 Christmas Cracker 5k fun run takes place at 11.00 a.m. on Sunday the 22nd of December.
Event Partner:

For on line entry:
On line entry for 2013 ERP Christmas Cracker 5k now open.
Click: http://www.runireland.com/active/enter-this/205185
Contact:
The Race Director is Tom Griffin and he can be contacted on 087 7811 047.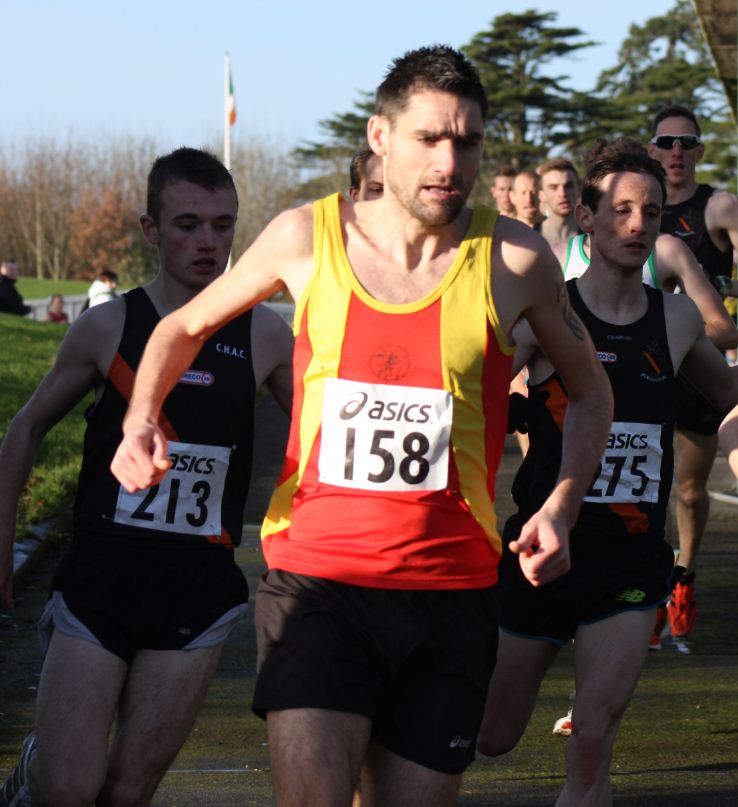 (pictured above) Tom Fitzpatrick Race Winner 2012
Race winners:
2012: Men: Tom Fitzpatrick (Tallaght AC) 14:42. Women: Karry Harty (Newcastle AC) 16:46
2011: Men: Joe Warne (Doheny AC) 14:43.        Women: Sara Treacy (Moynalvey AC) 16:06
Results:
Clonliffe Christmas Cracker 2011 Final Results
Clonliffe Christmas Cracker 2012 Final Results