Stephen Bateson: As the academic year draws to a close, so also does the time that Georges Legentil has with
Clonliffe. Tomorrow Georges will run for the last time (for now) with clonliffe in the club 800 championships.
Georges is a French student studying in Dublin for 1 year and he has been part of
the U20/U23 section for that time. He only took up Athletics during the Covid pandemic and
took the opportunity of his year in Dublin to join Clonliffe Harriers. He has been an integral
part of the training group and has developed into a strong and reliable athlete. Indeed, he
has been taken to racing very naturally and has represented the Harriers in 2 National Road
Relays, the Dublin and National Cross Country at Novice and Intermediate level, the National
and Northern Ireland 5K road racing Championship. He has recorded significant improvements in his
times with a 4:19 for 1500 m, a 17:09 for 5 K and a 36:40 for 10k. He has taken part in all the
Grand Prix races in 2022 with a 3rd place in the 5k and a 4th place in the 10k.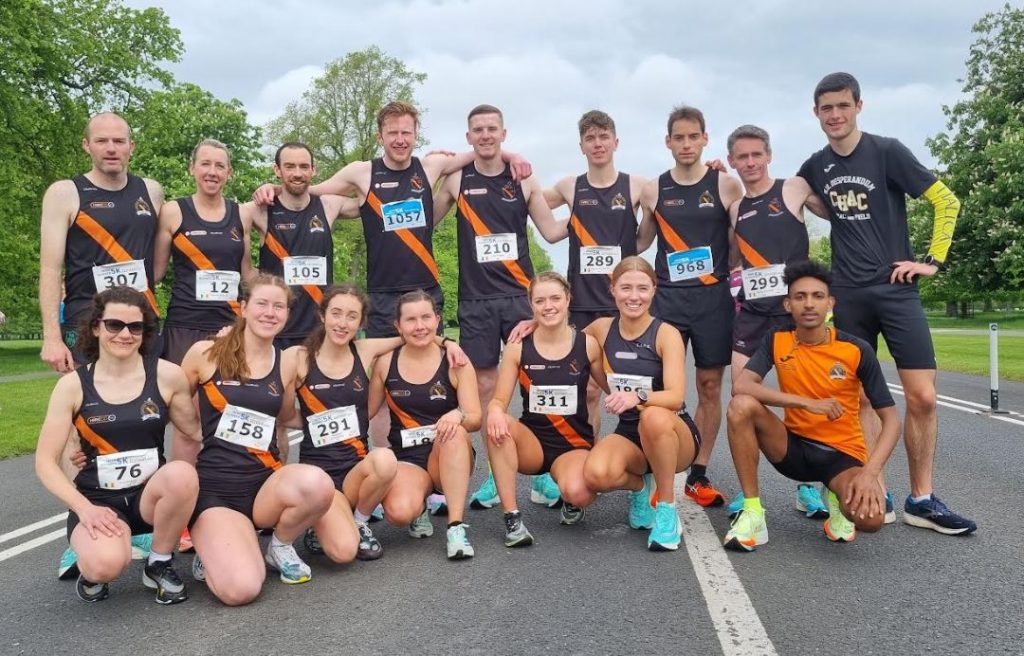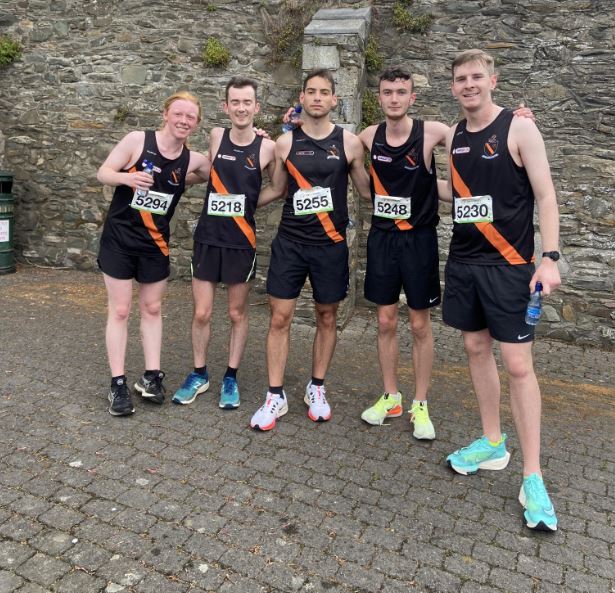 We wish Georges the best in his future studying and athletics and look forward to hearing of
his next steps in his athletics career when he joins his local club in Paris on his return.
A note from Georges..
"My adventure at Clonliffe Harriers AC
I arrived in Dublin in September 2021 for a year of university exchange. I chose to join an
athletics club to discover a new way to continue a sport I have been practicing for 2 years
now. It was also a way to meet new people and share my passion with a group.
Clonliffe Harriers AC welcomed me into the club straight away. I was able to meet my coach
Stephen Bateson who integrated me into a great group of runners with whom I was able to
train and progress throughout the year in a very friendly and caring atmosphere.
During this year, I was able to discover a new way of approaching athletics with Cross
Country. It was a completely new experience for me, and I really enjoyed the atmosphere and
the amount of encouragement that the sport offers, especially during the races.
Thanks to Clonliffe, I have participated in a lot of races. Whether it was cross country, road
or track, I had a full and exceptional experience throughout the year. Thanks to the quality of
the training, the sequence of races and the kindness of all the Clonliffe members, I have
benefited from a great progression in running.
I would like to thank my coach Stephen Bateson, the management and all the members of
the club for their warm welcome and the kindness they show on a daily basis.
Nil Desperandum"
Georges Legentil