The Leinster Track & Field took place over the weekend at Carlow IT. On Saturday there was difficult windy cold conditions. Making the trip well worthwhile was Jenny Johnston who won W35 bronze in a tactical 1500 (5.06.56 ). Jenny goes in the 800 tomorrow. In the senior women's 1500 it was a battle of the two Laura's with Laura Tuite prevailing in place 7th ( 4.55.42 ) and Laura Power 9th 4.55.79 with Clodagh Galvin 10th (5.14.31)
Niall Carberry, although a junior stepped up to the senior ranks running a very fine 1500 indeed to take Leinster senior bronze in 4.05.14 . Niall Sherlock took M35 1500 silver in 4.32.36. .
It was bronze also for Rolus Olusa in the pole vault with a 4.20m best.
Sunday saw Jenny Johnston put in a great run in the W35 800 to take battling silver in 2 23.49. It was 800 gold for Niall Sherlock in M35 in 2.08.30.
John Fagan won the senior 400H in 54.84. Senior gold also for Simon Galligan in the hammer 57.18. The Legendary Frances Mansfield also took hammer gold W75 (18.87). In the 5000 Karl Nolan took M35 silver 16.21. Philip O'Doherty M 60 gold 17.44, Tom Monks in M60 ran 21.48.70 Ian McAweeney ran a PB of 16.46.56 in the senior race.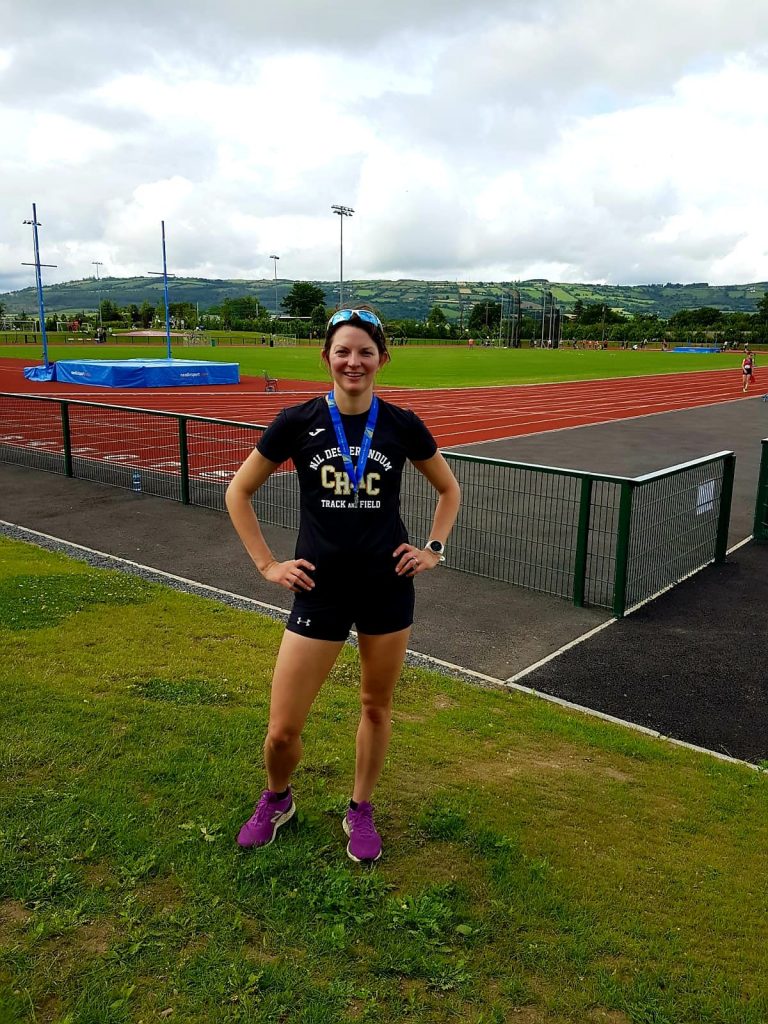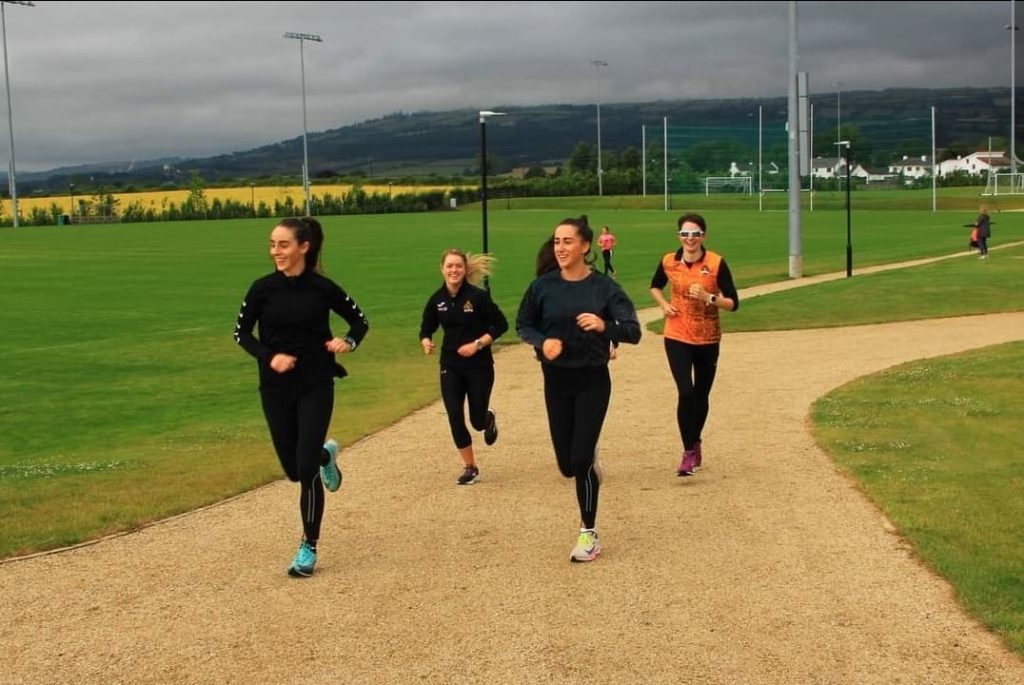 On the roads Declan Power made the trip up North for the Laggan 10k placing 16th in 33.30.
Also in action on Sunday was Liam Roarty in the English Northern league at Whitley Bay finishing 2nd 8n 16.41.