Unbelievably the 2022 Cross Country season gets underway on Sunday with the 1st round of the Dublin juvenile cross country league in Lusk Co Dublin. Clonliffe athletes in the age groups U/9 to U/16 will make the way bright and early to the venue.
Parents when you get to course keep an eye out for the Clonliffe Harriers flags, they will be positioned at the meeting point. Athletes please meet at the time given to you by your coach. If you cannot remember make contact with your coach now!
Race entry fee is 3 Euro, there is also to Euro car parking charge. Do not forget to bring your club vest/T-shirt, bring drinks and a snack for after your race and of course plenty of warm clothes to change into once your race is over.
Good luck to all on Sunday and for the season.
Course map:
Timetable: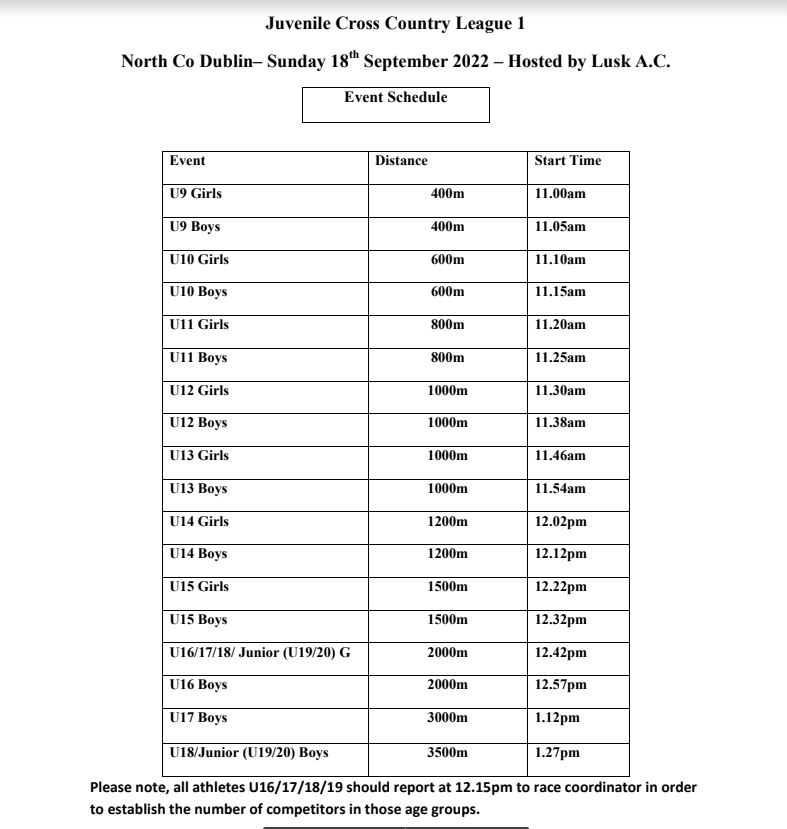 Also for your information below are the juvenile cross country fixtures for the season. Please consult with your coach about upcoming races.