The Dublin Cross Country is hosted by Clonliffe Harriers AC at Trinity Sports Grounds, Santry Avenue tomorrow Sunday the 31st. The club has athletes competiting in every event from U/11 to Senior. Athletes please contact your coach if you do not know the meeting time for your team. Club vest must be worn. Spikes will be needed.
The Dublin Board has issued the following directions:
IMPORTANT COVID COMPLIANCE REQUIREMENTS FOR ATTENDANCE
Before attending the event on the day, EVERYONE MUST complete the form online no earlier than the evening before and no later than the morning: https://docs.google.com/forms/d/e/1FAIpQLSd7Ll_cmbg2_pnGoTn8yenyGkZhJLfFwwpztJimbt8xdl2gag/viewform?usp=sf_link
If anyone answers yes to any of the questions, they SHOULD NOT ATTEND the event.
Please maintain best practice as advised by the HSE at all times.
Car Parking
Car parking is limited onsite – please do not to park in residential car park spaces or on Santry Avenue. Alternative car parking may be found in Gulliver's Retail Park.
Sports Grounds
Please note: Strictly, no warm-ups, standing, walking on the football pitches will be permitted. No spectators should be on the pitches at any time.
Timetable: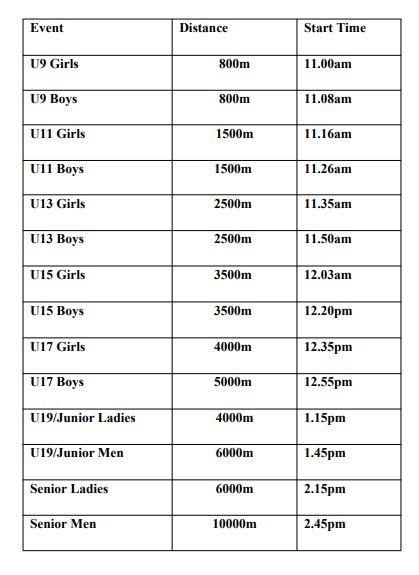 Trinity Sports Grounds Map: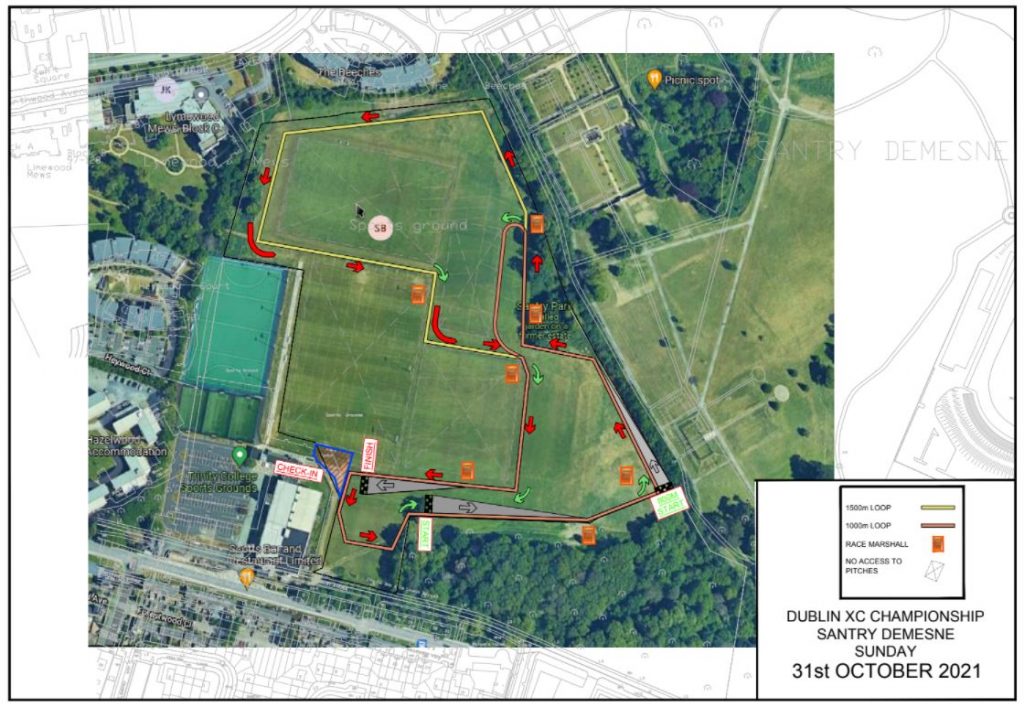 The club's committee wishes all our athletes and coaches the very best of luck.