There was real quality from the Clonliffe athletes in action in Morton Stadium at today's IMC meet. Efrem Gidey was majestic in his winning of the 5000 in 20 second plus PB. Efrem was on the pacemaker's shoulder taking charge when the pacemaker's lot was done at 2000m. Thereafter he reeled out the 65 second laps but with a bit of traffic to be negotiated as he lapped runner after runner there was a slight bit of slippage, not at all unexpected for a solo effort, but with a fine final lap Efrem shattered the 14 minute barrier with an excellent 13.47.43. There was a PB also in this race recorded by Stephen Cashin of 15.28.00. An off form Sean Doran, who looks like he might have been carrying an injury, clocked 16.35.15.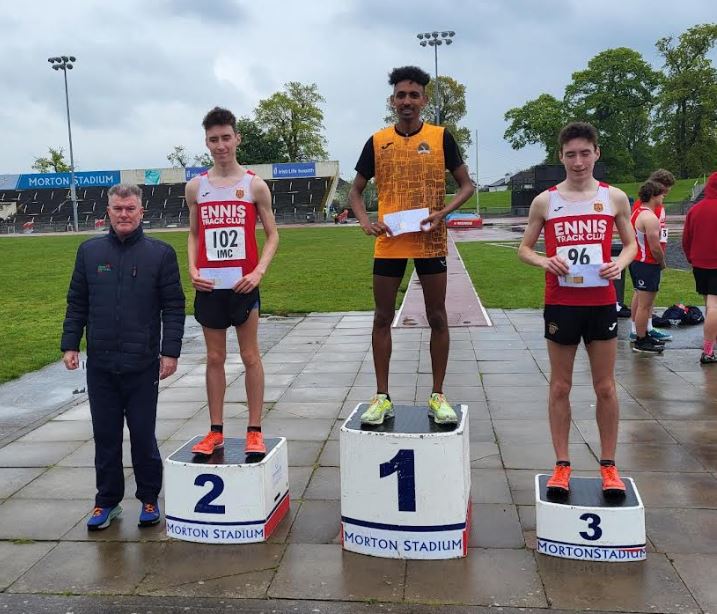 In the women's 1500 A race Emma Mitchell coming right down and distance put in a classy run to take a fine win in 4.23.12. In the B race Laura Tuite was somewhat off form finishing 4th place 4.52.48.
The men's 1500 B race saw another gutsy run by Niall Carbery flying off the top bend to go sub- 4 for the first time as he placed 2nd in an excellent 3.59.01, his second PB of the week. Mark McDonald was 7th in 4.02.32. In the C race Cian Murray also ran his second PB of the week as he finished 10th in 4.30.50 with Ronan Donohue 13th (4.33.17).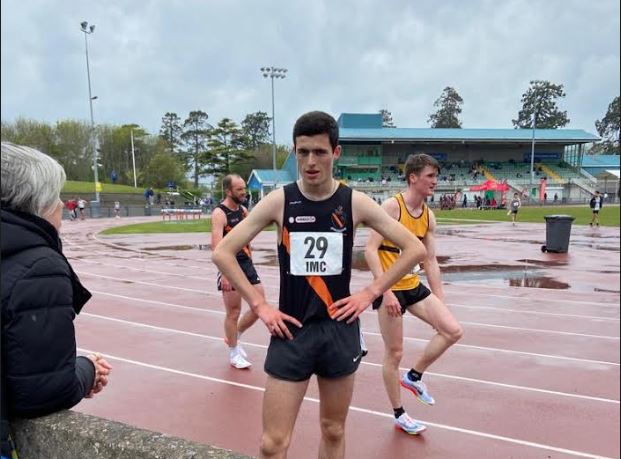 Jenny Johnson was 5th in the women's 800 C in 2.26.29. In the men's 800 D Jack Woods ran 2.09.84.
In all another pretty successful day for the black and amber!