Declan Power: After twelve years, and for only the second time, the European Cross-Country Championships are coming back to these shores… and indeed very close to home. The Championships are set to take
place on Sunday 12th of December at the National Cross-Country Course located in the Sports
Campus, Abbotstown, a purpose-built venue befitting such a major event.
Clonliffe had a close involvement with the first time this show came to town in 2009 when the venue
was 'right next door' in Santry Park Demesne, and our own flying Harrier Mark Kenneally secured an
excellent 8th place finish in the Senior Men's race. This time around, while some of our clubmates will
be hoping to emulate Mark by securing a qualifying place on one of the Irish Junior/U23/Senior
teams, there is also an great opportunity for other Clonliffe members to play our part in ensuring
Fingal and Ireland puts on the best Athletics event ever held on the island, one to be cherished for
many years to come.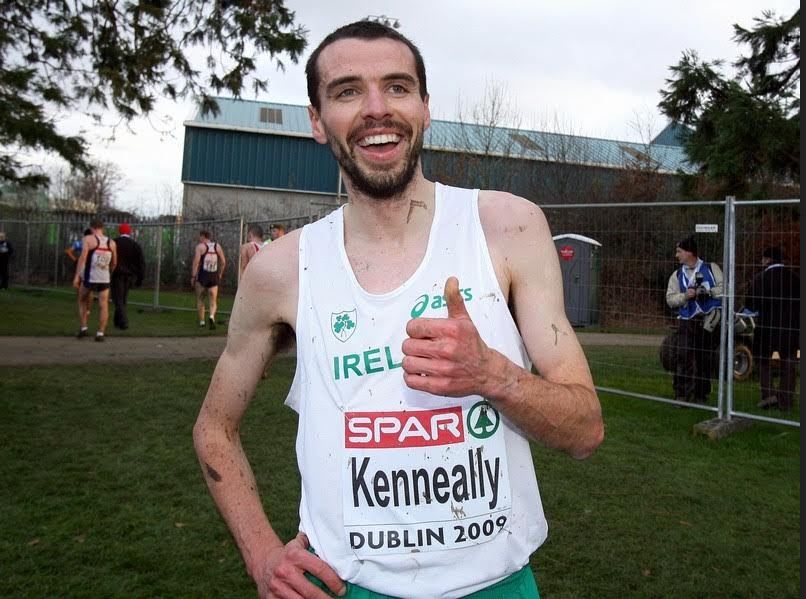 Clonliffe Harriers will provide the "Meet & Greet" functions at Dublin Airport in the days leading up
to the event, as we will welcome up to 1000 visitors (athletes, support staff and officials) to the
country. We are looking for volunteers for this opportunity that doesn't come around that often, a
chance to be among the first to meet established European distance-running stars as well as the upand-coming future starlets of the sport. Read below for the basic information and FAQ and respond
expressing your interest to me at dpower.clonliffeharriersac@gmail.com
Please respond by Wednesday 27 October!
FAQ
What? 'Meet & Greet' function at Dublin Airport (T1 and T2 Arrivals Areas) as part of team of two or
three, to welcome the arriving teams and officials, and link to the Event logistics teams (transport &
hotel)
When? Monday 6th to Saturday 11th December – whatever day(s) you can be available for a period
of approx. 5 or 6 hours on a given day. There will be Morning, Afternoon, and Evening periods,
whichever you can support. Thursday 9th and especially Friday 10th December are expected to be the
peak days when we will need most 'greeters' on the ground.
Yes, but what's in it for me?
An opportunity to be involved in European Athletics premier events, representing Ireland
A Euro Cross 2021 branded uniform, to be worn with pride and souvenir of the event
A chance to meet the best distance runners on the continent – before anyone else!
A FREE ticket to the main event on Sunday in Abbotstown
A show of support for your club, Clonliffe Harriers as a foremost club in Irish Athletics
No payment for this volunteer role but basic expenses to be covered for each period.

How do I qualify? You must be minimum age 18 years by 6th December, have a positive attitude and
a smile to welcome our fellow European guests. You will need to make yourself available for at least
one day (the more the better), including time to travel to and from the Airport.
You will need to provide your email address for Event accreditation purposes, own and carry a
mobile phone for communications with team leader and checking roster and flight arrivals
information on the day.
How can I find out more, and ask any questions?
You can contact me directly at dpower.clonliffeharriersac@gmail.com
General event information is here (including link to the official event website):
/https://www.athleticsireland.ie/news/fingal-dublin-gears-up-spar-european-cross-country/
I plan to hold a brief, general Q&A session at the Clonliffe Clubhouse at 8.30pm On Tuesday 26th October. However, this is subject to whatever Covid-19 restrictions remain in place by that date.
Advance notice will be given on club website. I encourage you to contact me directly without delay
– and sign up!
Club staff / coaches Noel Guiden, Stephen Bateson and Alan O'Neill can also answer your basic
questions and gather your interest to pass onto me.
This is YOUR chance to play YOUR part for YOUR club, YOUR country. I'm waiting for you to answer
the call!
Nil desperandum
Declan Power