Clonliffe Harriers were proudly one of the first athletics clubs in the Republic of Ireland to allow female athletes and to celebrate International Women's Day 2022, Frances Mansfield shares some history of our ladies section.
In October 1963 Clonliffe Harriers opened the door for women who wanted to run and take part in athletics. The motion was originally proposed in 1961 but it took a few years for it to be passed as it needed a majority of male members to agree. The ladies were only associate members initially and trained under the guidance of Harry Cooney, a marathon runner and the club captain and Noel O Rourke, a 800m athlete.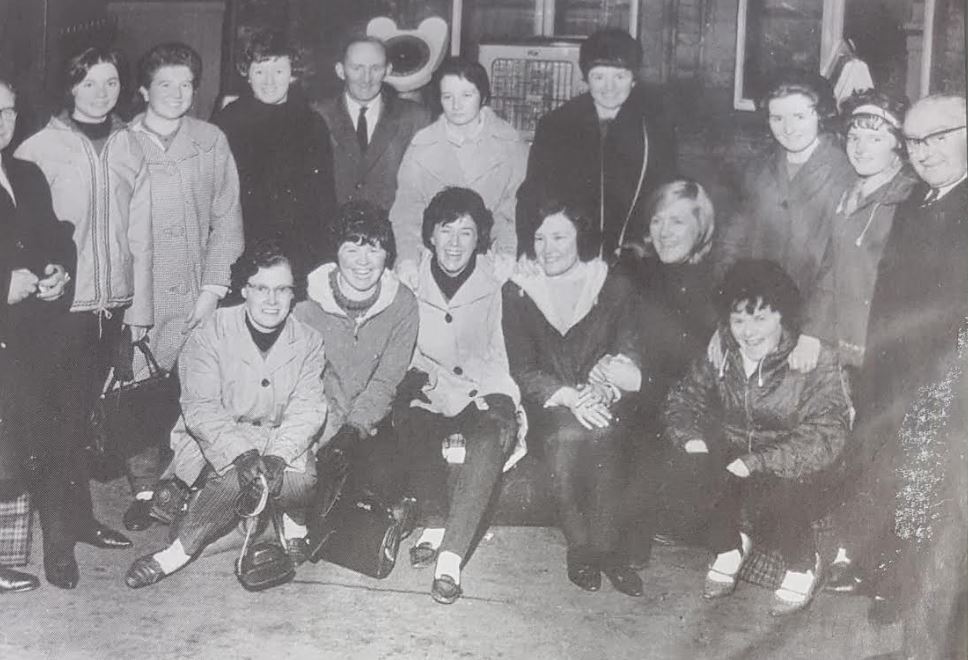 A lot of men didn't approve of women running and some of them wouldn't officiate at an athletic event if women were competing. For this reason when Bord Luthchleas na hEireann (BLE) was founded (now Athletics Ireland) and the first National Championships took place, the men competed in Santry while the women were sent to a farmers field in Tipperary. It was a 300 yard course, marked out with white lines. During the relay it rained and the lines disappeared. We protested to the athletic board and the following year we were with the men in Santry.
Another person who didn't want women running around the roads was the archbishop. Every now and again Billy Morton would get a phone call telling him to stop the women running. Billy would say "I hear you" and just put down the phone.
Initially there was no athletic gear in the shops for women, so we had to make our own shorts. A while later we were able to order shorts from England and we all turned out on the track with them and Billy said "if the Archbishop could see you now, you would be excommunicated from the church".
Some Sunday mornings Harry would organise a Paper Chase Game also known as Hare and Hound Game instead of a cross country run. It was great fun.
We all settled in and enjoyed travelling around Ireland competing in athletic events. Sometimes there would be a marquee and after the event there was music and dancing. We even got an invitation from Bury and Ratcliffe AC to have a friendly meeting with them. It involved getting the boat and train to the event.
In 1983 the first Dublin women's mini marathon took place. I wrote to the Evening Press and said if any women wanted to train for it I would meet them at Williams Supermarket in Tallaght. From my experience I knew that women would like to run the race but wouldn't have the confidence. One of the women in my group would have to run around her back garden if she couldn't get someone to mind her children because her husband wouldn't come home from work to look after them. Running was gaining in popularity and there were "Meet and train" groups starting to take place all over Ireland. Only 2,000 women were expected to take part but on the day over 9,000 women running in shorts took over the streets of Dublin.
I had a group from Clonliffe Harriers and Tallaght on the night of the race we all celebrated in the club bar. What a night to remember.