Back in the day I was a runner, I was never good enough to be considered, even in my own head, an athlete but I was a runner. As I careered past my mid 30s and the world headed for a new millennium I decided I would turn to the Marathon. These were the days when every runner was constantly asked by the uninitiated have you done a marathon?
There was a group of us in the club who trained pretty constantly together. I would have been one of these who trained too hard and never learned to pull back going from one injury to another. Paddy Tuite used the phrase that I was: 'in training for the next injury!" Having gotten away with it I had three marathons in relatively quick succession under my belt and managed to 'shatter' the three hour barrier by a massive 36 seconds in the 1997 Dublin Marathon I appied for and got place in the 1998 London Marathon. To run in that marathon was going to be a dream come through. It was going to be my Olympic Games.
The hard yards were put in 20 mile runs from home at the weekend including a loop up Howth Head, long reps on a Tuesday in Santry with the lads and all was well with the world until the final long run when the inevitable happened. Injury. Physio: "You must rest for at least three weeks". My Olympics was over before it had begun.
Once I had recovered from that injury and gotten over the disappointment of missing out on London I looked for another marathon in the summer. Belfast or Cork? But then I spotted something even more glamorous, the bright lights of Las Vegas, not the USA, but the Las Vegas (or should that be Bray) of Northern England: the Blackpool International Marathon! (Lesson number one: don't get lured by the bright lights!)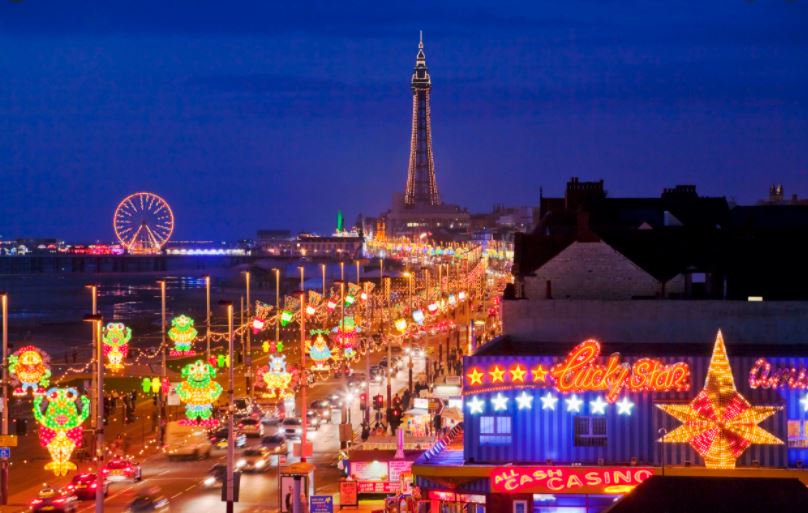 So I flew to Manchester and then caught a train to the glamour and glitz of Blackpool on the north-west coast of England. I arrived at my hotel, strategically picked because of its proximity to the course, something that would come back to torture me the next day. It took an age to check-in as the blue rinse coach parties had arrived at the same time for their check-in. My fellow guests were debating whether to take in "t' cabaret" or "t'bingo" later that evening. Anyway after check-in I headed to my single room (no expense spared!) Which was situated on the upper floors, the hotel was pretty tired -looking but as one headed towards the upper floors it's tired look morphed into an exhausted look, the old carpet had become threadbare and then on my floor held down with duct tape. I turned the key and entered my room in my head I could hear: 'Norman Stanley Fletcher you have been found guilty….' I headed out to buy some much-needed provisions for the following day, an early hotel breakfast was not going to be available, got something to eat for dinner, avoiding the bright lights headed to bed early. (Lesson number two: do your research before booking accommodation).
The Blackpool International Marathon started early the next morning, it was a warm morning, being a coastal town it benefited from a sea breeze. Numbers wise it wasn't a particularly big marathon a couple of thousand maybe however the race also incorporated a half marathon. The race did not seem to generate much local interest, the only spectators seemed to be those who had a friend, clubmate or family member running, the route was not exactly thronged. My plan was 6.30 miles. The first 5 miles came and went, no problems. I was in a group numbering maybe 10 we had long since left the 'Bright lights' behind and were out on country roads, completely deserted, at about 8 miles the race split between the half marathon and full marathon and I found myself running alone. I couldn't see any other marathon runner in front, I had a quick look behind and couldn't see any behind. I wasn't winning! Was I still on the course? A couple of miles later that question was answered, I was sweating profusely and was going through a very bad patch already, marathon runner after marathon runner caught and passed me, including bizarrely two guys who ended up digging one another as one accuse the other of pushing him into a hedge! From my point of view the bad patch continued with pace had gone out to 7 minute miles and was slipping even further. I was in serious trouble. Calling a spade a spade it was hell on earth!
Eventually the country roads became busier as the route headed back into Blackpool. Soon I was on Blackpool promenade. The promenade was now much busier, not with spectators but with people making their way to the beach and generally just walking around. The Marathon route is not segregated on the promenade and you must basically hope that the general public see a distressed marathon runner heading in their direction and give way. Some did and some were too drunk to! It was at this stage that things became almost surreal as I was confronted by four braided donkeys being led to their place of work on Blackpool beach. The Santry Donkey meets his Blackpool counterparts! The sea breeze along the promenade felt like a sand laden gale. The PB had gone out the door, likewise settling for a 3:15 had long gone and was no longer an option. It was now a question of just trying to finish. At 20 miles I was over 30 minutes behind schedule. Then the torture. The final 6 miles was a loop which brought me to the door of my salubrious hotel. An oasis in this desert of pain! The temptation to drop out here at 20 miles was almost overwhelming. 'Sure no one knows me here. There's no one looking for me at the finish line. Sure who will ever know?' As I debated this with myself I had shuffled past the door and decided to keep on 'running'. If only I had been able to run for those final miles, I went from jogging to walking to stopping, those 6 miles took well over an hour to complete and I ended the Blackpool international marathon recording a time of four hours and two minutes! (Lesson number three: when the wheels come off, boy do they come off)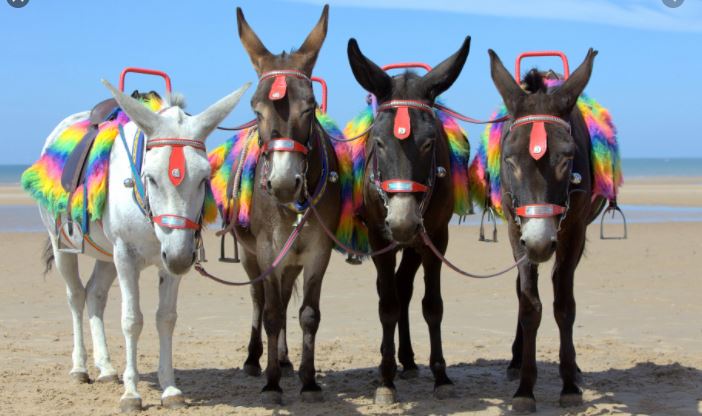 So there you have it, it was not the best of times it was the worst of times and indeed it was the worst time! I suppose the thing is that at times we take ourselves too seriously. Not everything goes to plan, sometimes you have one of those days but ultimately in the words of Bruce Springsteen: 'someday we'll look back on this and it will all seem funny." Every day is not a glory day, on the contrary most runners, and I'm sure most athletes, have more disappointing days but isn't that what makes the good days even sweeter. So enjoy the good days and when you have a bad day get through it, put behind you and move on. Nil desperandum.
By the way, the following year I did get to run in my dream race and it was the best running experience!