About:
Clonliffe Harriers A.C.'s 2019 Juvenile All Medal Open Sports will take place in the Morton Stadium Santry on Sunday June 2nd.  This is an open Track and Field Meet for Juvenile athletes from U/9 to U/16 ages. Every race/event on the programme is a final with medals being awarded to the first three in each.  There are no heats.  If for example there are 40 athletes looking to run U/14 100 then there will be 4 races of 10 athletes each with each race being a final.  The Open Sports will provide juvenile athletes with competition in the three main disciplines: sprints, middle distance and field events.  Entry to the Sports is €5.00 per athlete and athletes can enter as many events which are open to them as they wish at no additional cost.
Events:
Clonliffe All Medal Open Sports
Sunday June TBC 2pm
Order of events
Sprints Boys and Girls 2PM Start Long – Jump 2PM Start
Under [8 – 9- 10] 60 MTS Under 16 Girls and Boys
Under []12 80 MTS Under 12 Girls and Boys
Under [14] 80 MTS Under 14 Girsl and Boys
Under ]16] 100 MTS Under 10 Girls and Boys
Boys and Girls Distance 2:45PM Approx — Turbo Javelin 2:30PM
Under [8 – 9- 10] 300 MTS Under [8,9,10] Girls and Boys
Under []12] 500 MTS Under 12 Girls and Boys
Under [14] 800 MTS
Under ]16] 800 MTS Shotput
Under 14 Girls and Boys (2kg)
Under 16 Girls and Boys (2.72kg)
All times given subject to change to faccilliate the smooth running of the program
There are no heats in this program. All races on track are finals.
Medals for first, second and third placed athletes
Notes:
Blue Sticker = Under 8,9,10 Boys and Girls
Yellow Stickers = Under 12 Boys and Girls
Green Stickers = Under 14 Boys and Girls
Red Stickers = Under 16 Boys and Girls
When:
The 2019 Meet will take place from 2.00 p.m. to 5.30 p.m., Sunday June 2nd.
Where:
Morton Stadium, Santry, Dublin 9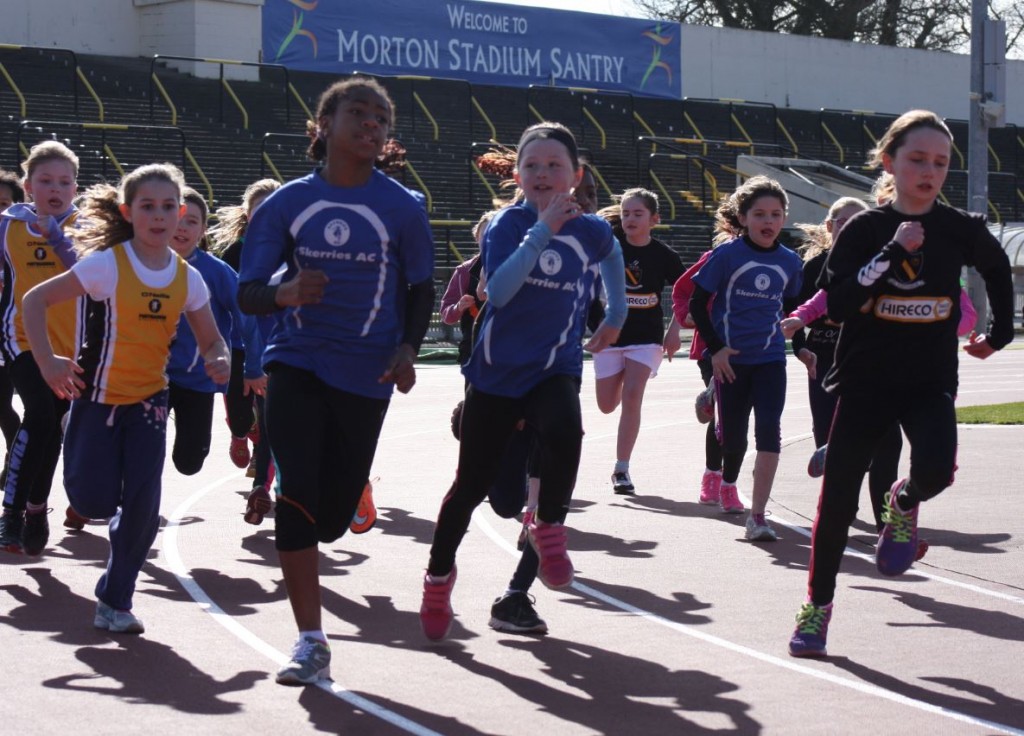 Entry fee/check in:
Entry fee is €5.00 per athlete, check in under covered canopy situated at the 100m start on the main straight. Check in open from 12.30pm to 1.30 p.m.
Car parking :
Limited car parking situated in the Morton Stadium via the main stadium gate. Please note that the Clonliffe car park is reserved strictly for officials only.   Patrons are advised not to park on the Swords Road as it is likely that An Garda Siochana will deal with parking offenders by way of ticketing and/or removal of vehicles.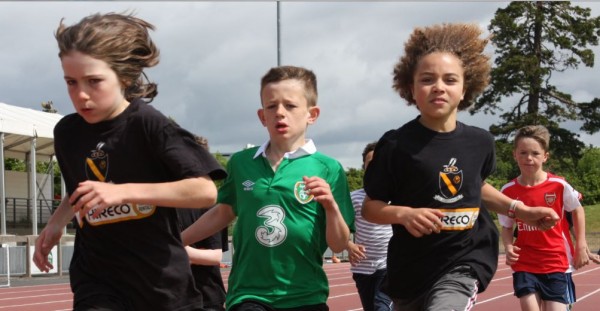 Sponsor:

Meet Director:
Gladys Cooper – gladyscooper999@gmail.com