Another day at behind closed doors Morton Stadium for day 2 of the Nationals and another breezy day.
Session 4: Stephen Rice retained his National Javelin title by a margin of in excess of 10m! His winning throw was 72.73, on a day when 2 of his 3 "legal" throws were 70 plus. Bronze went to club mate Rory Gunning (62.16).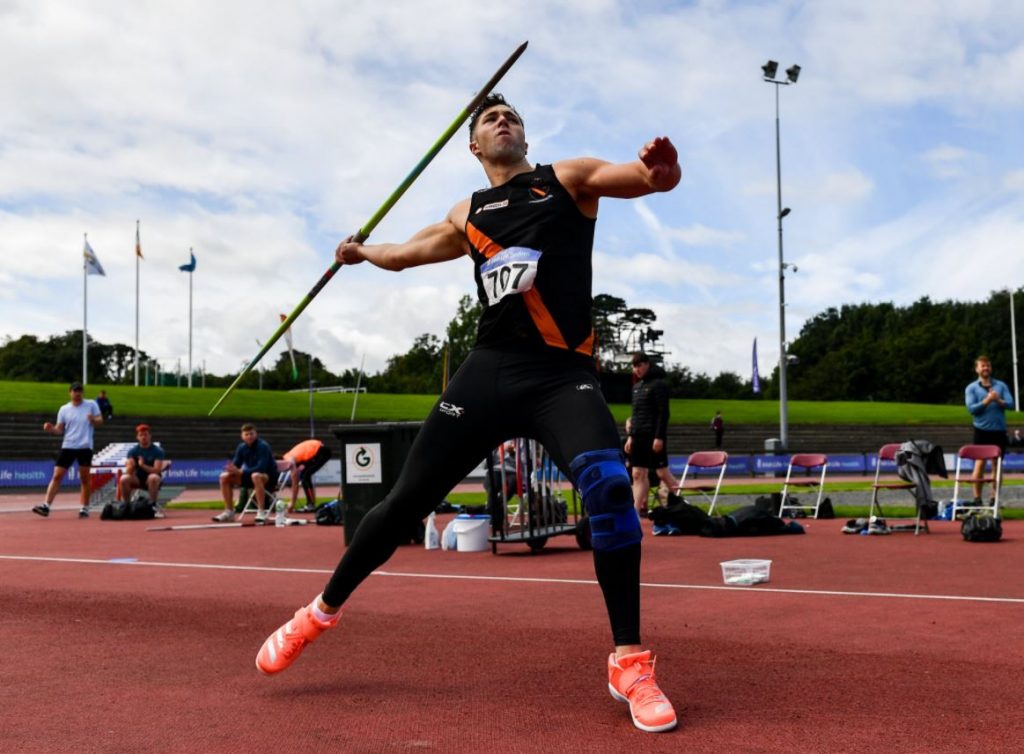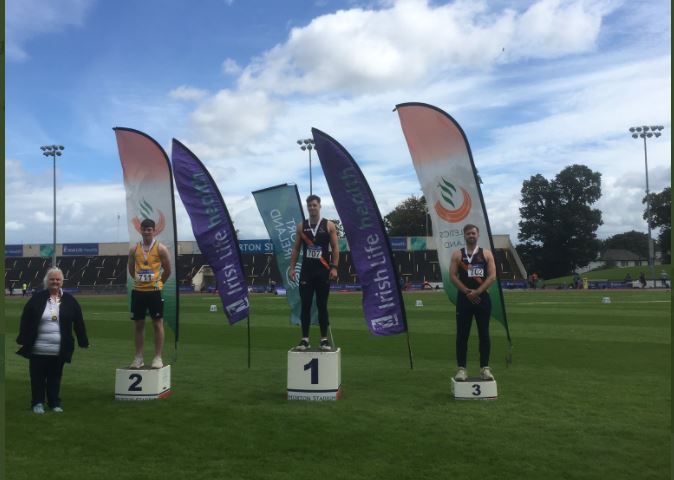 Shannon Sheehy having taken U/23 long jump silver yesterday today won her 2nd and 3rd U/23 medals of the weekend. Shannon was 3rd in the U/23 section of the high jump (1.65m), 4th overall and then in the javelin threw 30.10 for U/23 silver, 8th overall.
Session 5: an intriguing 5000 saw Donore's John Travers lead from the front at a great pace in the windy conditions bringing Darragh McElhinney (UCD) and Efrem Gidey with him, with 600 to go Efrem was dropped eventually finishing in bronze (14.17.89) while McElhinney out sprinted Travers from gold. John Fagan was very unfortunate to miss out on bronze in the 400H, bronze looked to be his until he hit the final hurdle and almost hit the deck, placing 4th (54.25).
Jonny Whan ran an excellent race in the 1500 final to place 4th (3.49.76) in what was a superb race won on the line by Paul Robinson (St. Coca's) who made up 60 plus meters on Sean Tobin (Clonmel) over the final 400 3.43.90 to 3.43.92 with Andrew Coscoran (SOTS) 3rd (3.48.40).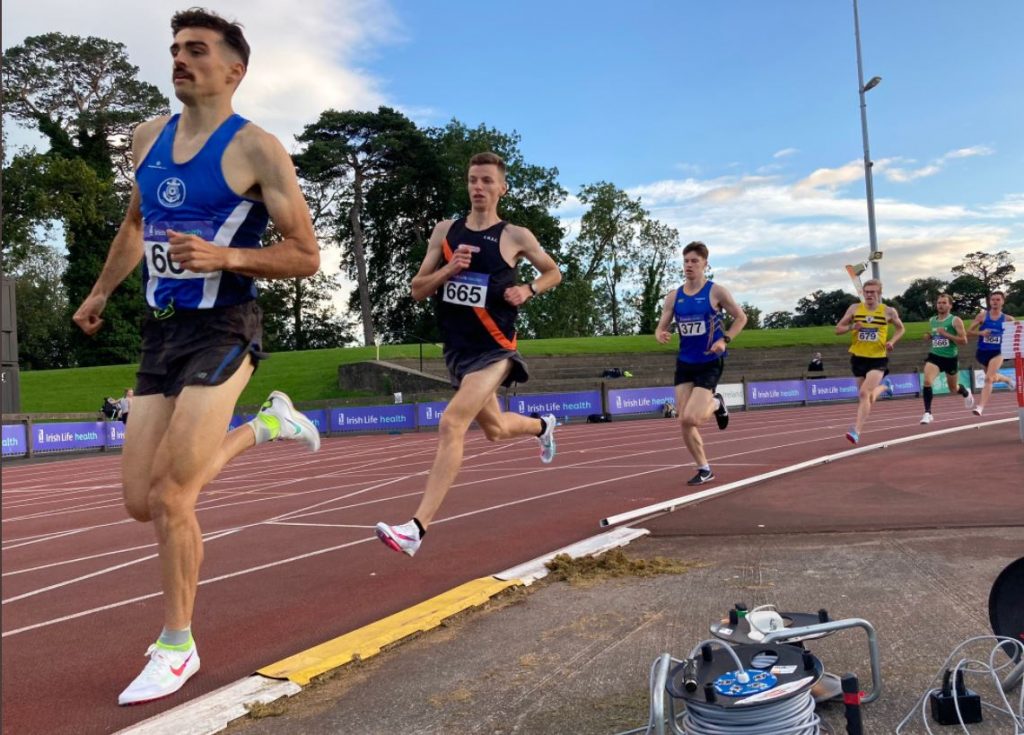 Meanwhile on Friday night in Bromley Jayme Rossiter was 3rd in a 3000 8.22.45.