Tonight was night 2 of the Clonliffe Harriers 2021 club Championships. On the menu tonight were 200s and 800s. It was a perfect night for athletics in Morton Stadium very pleasant conditions with, most unusually, little or no wind. Once again it is great to report on the very healthy numbers of athletes who entered the club Championships and also the fantastic turnout of officials to ensure the smooth running of the night. The championships kicked off at 8 PM with the women's 200. It was great to have all eight lanes filled. It was a quality race won in fine style by Lauren Carr in 26.5 who surprised not only her competitors but also herself! Second was Leah Bergin with 100 champion Sally Somula third. Once again our guest Simon Archer won the men's 200 race (22.7) with the Clonliffe champion, second-place finisher, Keith Pike, the ever improving Keith Burke was second in the championship with Manny Okoye third.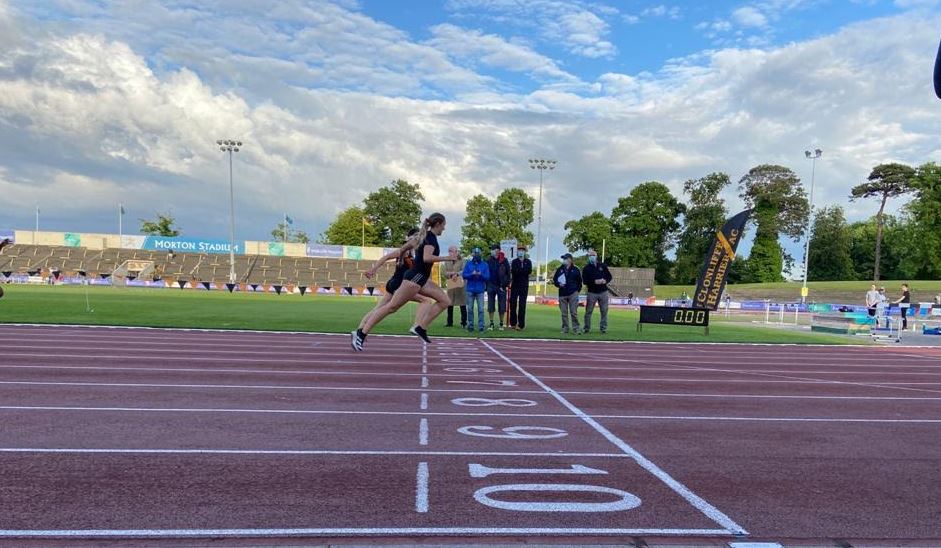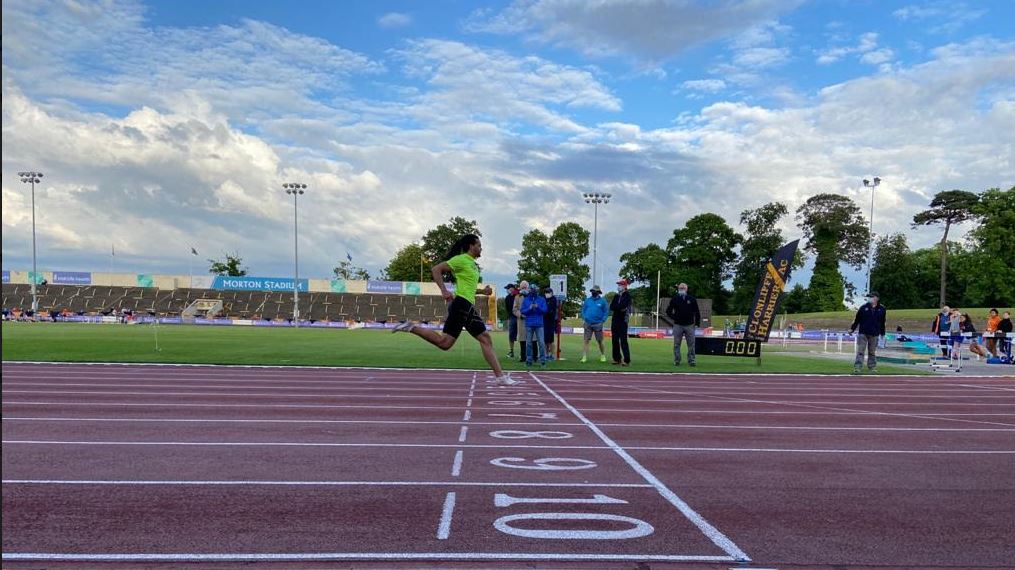 On then to the 800s. First off was the women's championship race, again a full field. This was a fine race with Laura Tuite, Laura Power and Jenny Johnston battling down the home straight with the 2020 champion Jenny the stronger to take a fine win in 2.22.3. It was a very emotional win for Jenny whose father passed away after a long illness on Saturday morning. Second was Laura Tuite with Laura Power third. Some great runs throughout the field of this 800 and in particular by the youngster of the pack Hazel Kenny.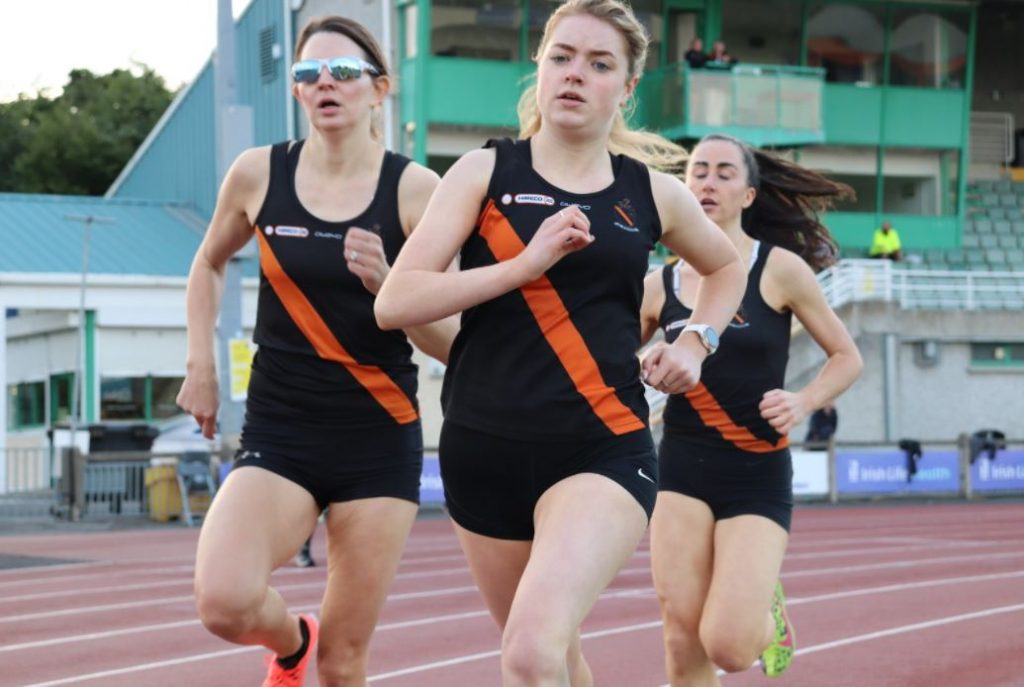 The men's 800 championship race was again another brilliant race. Mark McDonald led from the off and at the top bend looked to have secured the win, he stretched the lead down the home straight but in a repeat of the 2020 race Daniel Lacey grimly held on and found the gap, as in 2020 on the inside to grab the spoils on the line in 1.59.6. Third-place was another of the young set Sean Cronin.
Great racing was also a feature of the B, C and D 800s with Thomas Baltazar winning the B race in 2.09.1, Mick McMahon winning the C race (2.16.6) and Danny Collins overhauling the front running Stephen Harkness to take the D race in 2.15.4.
Results:
Another great evening with a fantastic atmosphere from start to finish. Once again thank you to all who came out to officiate, to the coaches for their cooperation in facilitating the event and to the athletes for their endeavours. Championship Night 3 featuring the 40 and 5,000 will take place on Thursday, July 15.
Photos: https://flic.kr/s/aHsmW1MqCy