Today's 60 seconds is spent in the company of one the most talked about athletes in the history of Clonliffe Harriers, and it's rarely as a result of his considerable athletics feats, no it usually starts with: " Do you remember when Gary forgot his…." A truly fantastic athlete on the track, country and roads, national marathon and 50k champion and an all round good guy Gary O'Hanlon!
Bio: Dundalk man, living in Dublin for the last 23 years
What age did you take up the sport of athletics and why? Aged 8. In Kilkerley Parish we had a football club, a running club and Irish Dancing, so blessed with two left feet running was the best option
When and why did you join Clonliffe Harriers? My childhood club had folded for a number of years and I loved the atmosphere at Clonliffe.
What is your favourite training workout? Longer tempo runs
And your least favourite? Anything that involves running up hills numerous times
What's your favourite race / athletics meet? The Morton Meet or the All Ireland Schools Track and Field
What is your most cherished or proudest moment in athletics? (as athlete and/or coach) Winning the All Ireland Schools Cross Country and Track and Field in 1991 and 2nd in the International schools in Edinburgh 1990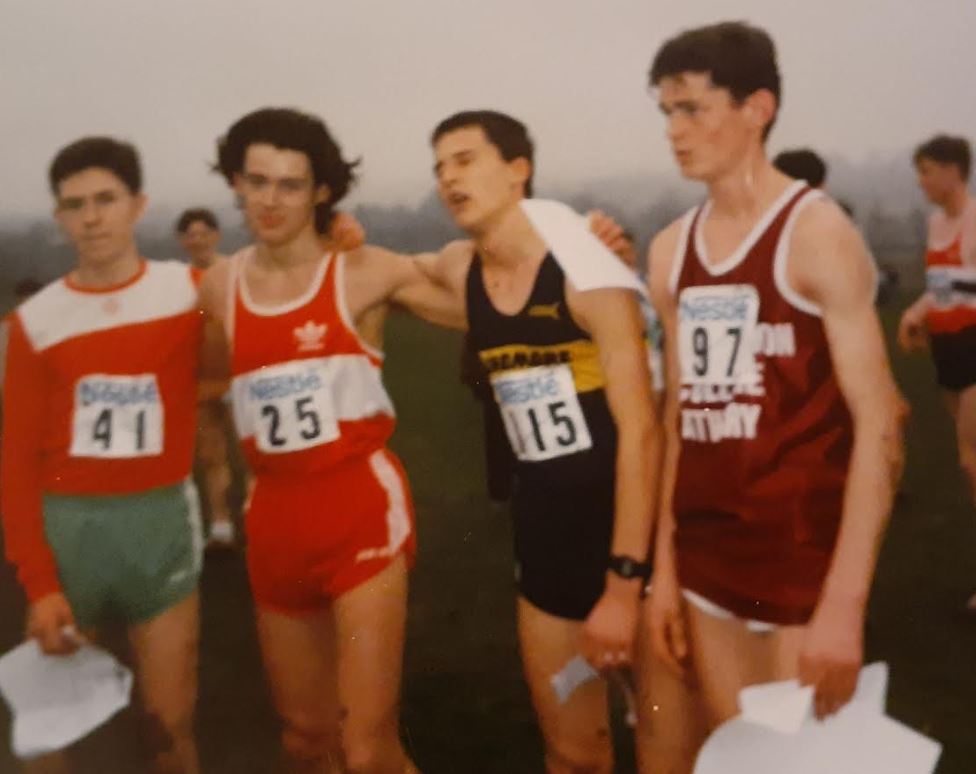 What was your worst injury – and how did you get over it? Plantar injury that took 18 months to clear. A torn abductor last summer which took 3 months and 4 laser surgery treatments to heal which is the most painful running injury I've had to date.
(For a coach or seasoned athlete) What piece of advice would you give an aspiring athlete? Get into a group with athletes of a similar standard.
Do you have any memorable or funny story from Clonliffe Harriers that you could share? (the censorship board may review!) Any of my funny stories would never pass the censorship board. Just a few near disaster/close misses I guess is all I have to report. Losing my singlet minutes before the start of National Cross 2012. Captain Joe gave me another number and frantically tried to find a spare singlet. It came down to choices of a men's XL or a women's size XS. The XL vest resembled a wigwam over my slight frame, so the women's XS was a poor second option. Delay tactics were played to halt the race by the vital seconds needed to pin the new number on. When I tried to pull the vest on I realised the XL would have been the better option, the gun goes off and I'm trying to make the necessary alteration ripping the vest under my arm pits to allow me breath and get some arm movement going. Five minutes into the race I realised I was being referred to as Michael McDuirmuid on the mic, even on the rostrum at the medal presentation Michael's names was mentioned. I was sure I'd be DQ'd and a possible loss of team title. Thankfully Clonliffe were too strong that day we could have taken the team title with our 5 or 6th scorer.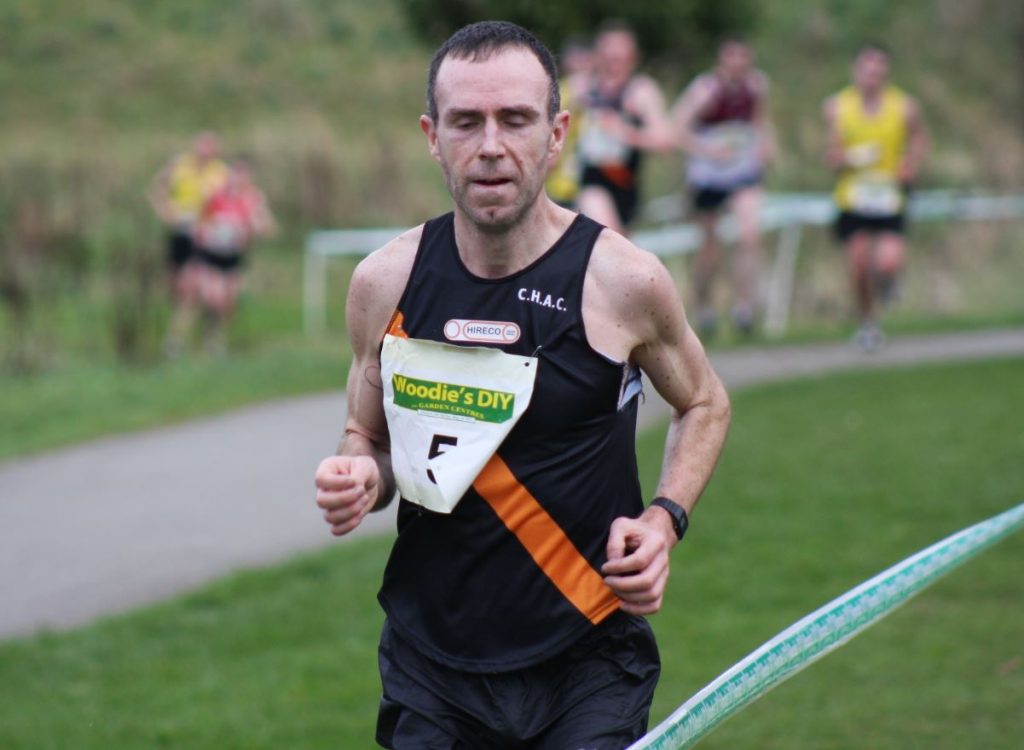 What's your favourite meal? A. For competition. None in particular B. Outside competition Thai Green Curry followed by tiramisu Who is your sporting 'hero'? (athletics or other) A. Irish Eamonn Coughlan and Steve Collins B. International Marvin Hagler, Steve Cram, Mohammad Ali, Maradonna, Larry Holmes
What's your favourite…? A. Film: A Clockwork Orange, Paths of Glory, No Country for Old Men, Lives of Others, Amadeus, Doctor Zhivago B. Song or Album: My earliest purchases Appetite for Destruction and Hysteria… too many to mention C Book: Stalingrad by Anthony Beevor
What's your favourite holiday destination? Sardinia
What's your favourite hobby / activity outside athletics? Enjoy going into town for a meal and a few beers or to my local The Hole in The Wall
If you were Seb Coe what changes would you implement to improve our sport? Impose life bans for 1st time offenders. Place Thyroid medication on the banned list and any so called "grey area" drugs.
How would your non-athlete friends describe you? (in 3 words) Disorganised, friendly, sporty
What is your next running / athletics goal? (whenever normality returns!) Try to improve if possible
How are you motivating yourself to continue training at these difficult times? I'm lucky I live along the walls of the Phoenix Park so I have to say the 2km radius still allows me to run some enjoyable routes, so I'm really just getting the most out of this good weather right now.