The weekend roundup started on Friday, the 6th, at the Tom Jordan 5 mile road race in Portlaw, Co Waterford were Darren O'Dwyer was in dazzling form finishing in 4th place in an excellent 25.50, not only was this a PB but on route he ran his fastest 5K 15.34.
Over then to the US also on Friday night at the Oregon twilight track meet which was held in pretty grim conditions, cold and lashing rain, Cathal Doyle finished 4th in the 1500 in 3.42.26. Stephen Scullion was a surprise starter in the 10,000 at the Sound Running track meet in J. Serra High School, California where he ran his fastest time in some 4 years, 28.42.27, placing 13th. This coming on the back of 2 marathons over the past 3 or 4 weeks was some performance, the rumour mill has Scully also down for the night of 10,000 PB's in Highgate next weekend.
Sunday and again overseas, Conor McGuinness ran a 10k PB of 32.15 finishing 12th in the Sporting Life 10k in Toronto, Canada. Fair play also to Conor as he was in his Clonliffe singlet.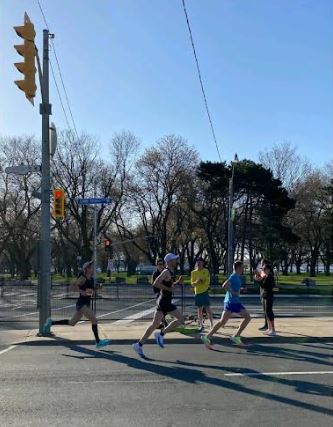 If you raced please either you or your coach and let us know by text or WhatsApp 0879599888. Please however letters know on the day rather then days or in some cases weeks later!