After Covid forced the cancellation of the 2020 and 2021 Morton Games plans are now well afoot for what will be the most exciting Morton Games to date on Saturday, July 2. The International programme on the meet has been extended and will now include for the first time a women's 100 hurdles, the meet will also see a return of the women's 400, which has been missing for a few years, and a women's mile, rather than 1500. The climax of the meet will as always be the magical Morton Mile.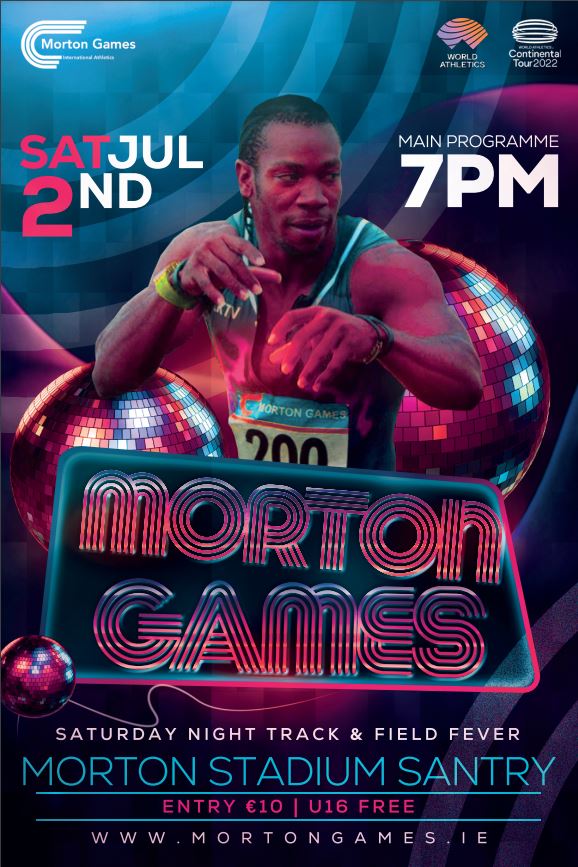 The international events are, men: 100, 400, 800, Morton Mile, Albie Thomas 5000, javelin.Women: 100 H, 100, 400, 800, mile, high jump.
The pre-programme is still at this stage a bit of a 'movable feast' but with certainty will include the return of the extremely exciting and popular interclub juvenile 16 x 100 (mile) relay. In another innovation the meet will also feature an inter-Varsity 4 x 400 mixed relay. The final pre-programme of events will be published later this month.
Obviously to promote and host an international athletics meet requires a huge team effort. Great reliance is placed upon the members of our club to help out in advance and on the day itself. Various teams are being put in place to look after Pacific tasks in the lead up days and on the big day itself. The team leaders will be in contact soon. Also club members who may be in a position to assist financially The Friends of Morton Games is once again open for business! Further information on that front please contact Mick Kearney by email: kearneymick@msn.com
Your primary source of information surrounding Morton Games will be through the event website itself www.mortongames.ie .
The Irish Runner magazine featured a preview of Morton Games which can now be accessed online through this link: https://www.irishrunner.ie/races-places/santry-saturday-night-fever-at-morton-games-723