The final domestic cross country event of 2021 takes place on Sunday at Gowran, Co. Kilkenny. This actually is probably the biggest, numbers wise, event in the national cross country program drawing juvenile athletes from all round the country as well as the national novice for men and women which also tends to have the biggest field of the season. Clonliffe will have teams competing in both the juvenile and novice events, indeed in the novice there are two men's and women's teams. Since the posting earlier in the week due to unavailability for a number of reasons some adjustments have had to be made to the Clonliffe teams. The teams as of now are:
Novice Men A team: Ben Guiden, Stephen Cashin, Sean Doran, Ian McAlweeney, Paul Keenan, Ger Kirwan, Niall Sherlock, Thomas Baltazar
Novice Men B Team: Georges Legentil, Stephen Harkness, Anthony Doran, Peter Bissett, Dave Comiskey, Steve Barnes, AN Other, AN Other (if you are available we have 2 spots going, please text/message Noel 0879599888 asap)
Novice Women A team: Laura Power, Laura Tuite, Sarah Bateson, Kate Hawkshaw, Sarah Hawkshaw, Jenny Johnston, Meghan O'Keeffe, Alannah Cooley
Novice Women B team: Hannah Browne, Julie Larkin, Ciara Peelo, Aisling Killilea, Mel Curran, Yvonne McDonagh, Vanessa Fenton , Siobhan Devaney
U/15 Boys: Matei Ursachi, William Walsh, Jaydon Carroll, Jake Kane, Cathal Hickey, Isaac Moss
U/17 Girls: Sorcha O'Connor, Hazel Kenny, Clodagh NiDhomhnaill, Eabha Guy, Kate Faherty
U/17 Boys: Sean Cronin, Cillian Keegan , Sam Murray, Jonny Fitzsimons, Lorcan Benjacar, Devan Morrissey
U/19 Boys: Niall Carbery, Darren O'Dwyer, Cian Murray, Ronan Donohoe, Jack Woods
U/19 Girls: Katie Halpin, Naoise Cullen, Lara Gallagher
Timetable: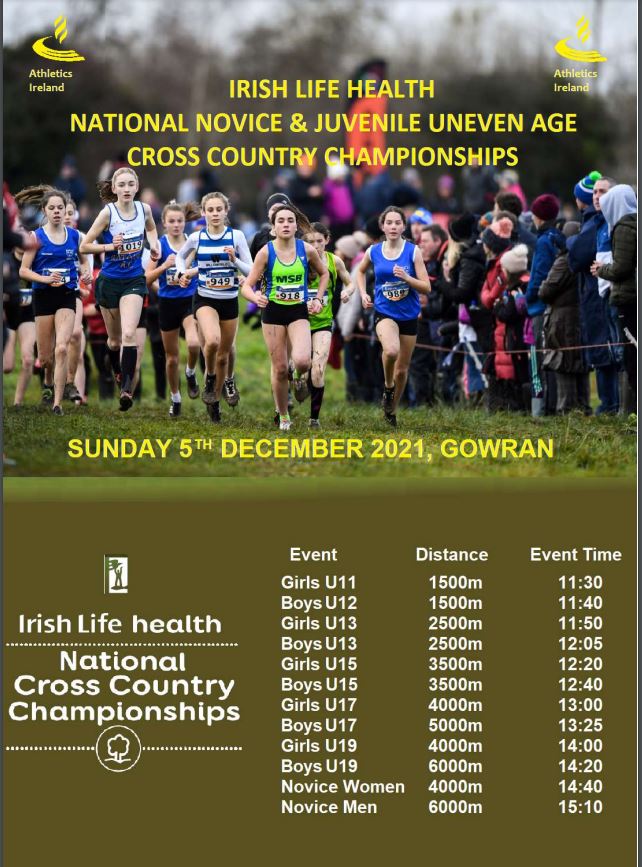 Course Map: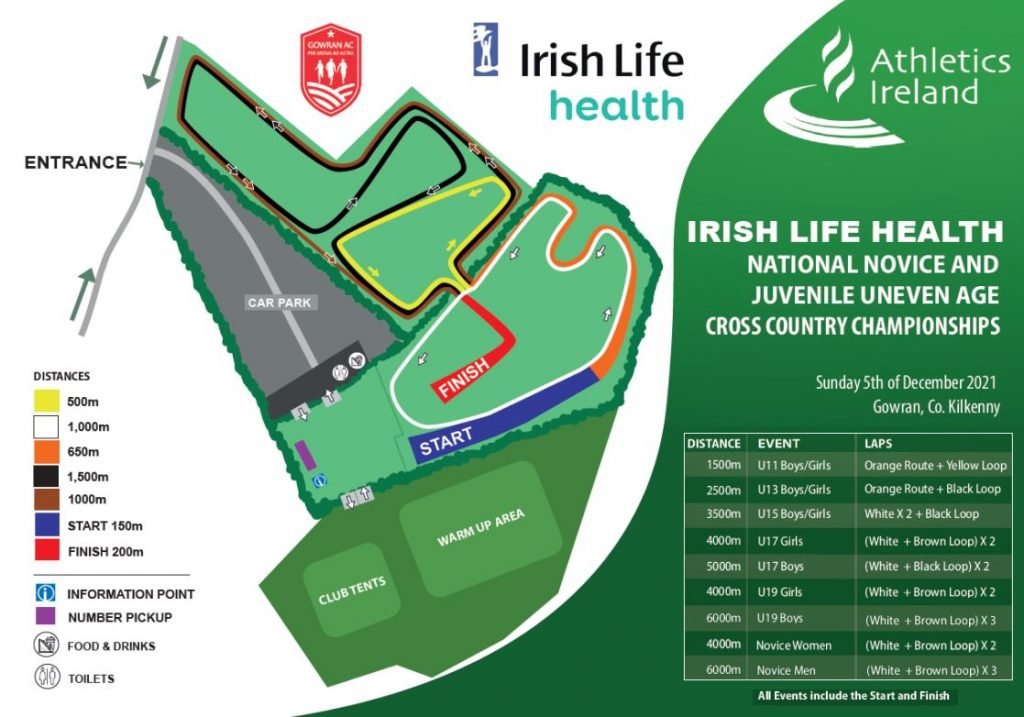 Car Parking: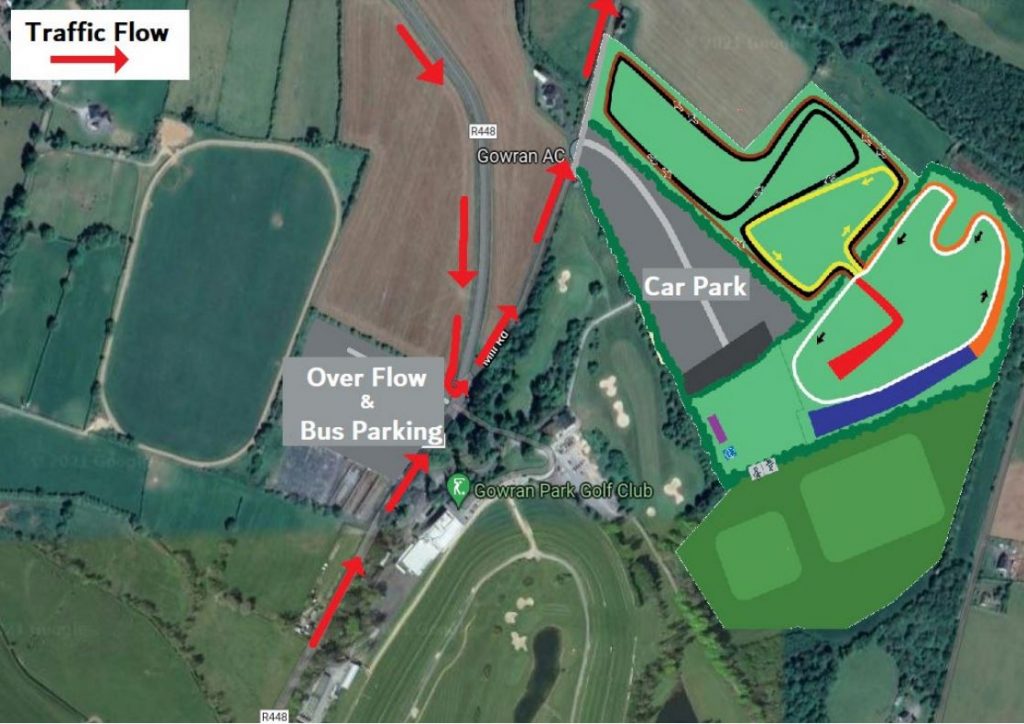 Important information:
Driving time from Santry to Gowran is approx 80/90 minutes.
Athletes report to club Captain/your coach on course 90 minutes before your race. They will have your race number, DO NOT COLLECT RACE NUMBER YOURSELF!
Don't forget your club vest.
9mm spikes needed (bring 12mm if you have them just in case)
All spectators will need a ticket, see link to Athletics Ireland: Spectator tickets can be purchased from AAI HERE.