Well we finally get to use the headline! The Hawkshaw in question is Kate Hawkshaw and the redemption came at today's Dublin Intermediate cross country championships in Tymon Park North. It is important however to roll back the clock to the Dublin novice at the same venue in early October where Kate running her first cross country race went out a tad fast, died a thousand deaths on the final lap and collapsed across the finish line. No such difficulty here today where Kate ran a superb race coming through to finish an excellent fifth and lead the Clonliffe women home to super silver.
It was a cold late November day but thankfully dry and once again underfoot conditions were fast. The ladies captain, Jenny Johnston, had got a very good team out today, there is no doubt that there is strength in numbers and it was heartening yet again to see such strong numbers in the black and amber vests. All ran superbly with the scoring four in particular picking things up nicely on the second lap as the field went out for the first time on the 2000 M loop. Jenny played a real captain's role putting recent difficulties well and truly behind her as she made a welcome return to form finishing strongly in 12th closely followed by Sarah Hawkshaw having her best race for Clonliffe to date in 14th and another very solid race by Meghan O'Keeffe who gets better race by race, to the complete the scoring 4 in 18th. The team took silver behind DCH and a mere two points ahead of Liffey Valley in 3rd, proving once again the age old mantra 'every place counts'.
Behind the scoring for the were great runs by the rest of the Clonliffe pack: Maura Matthews 27th, Marie Howard 29th, Vanessa Fenton 32nd, Edel Maguire 33rd, Kate Connell 45th, Mel Curran 51st and Yvonne McDonagh 54th.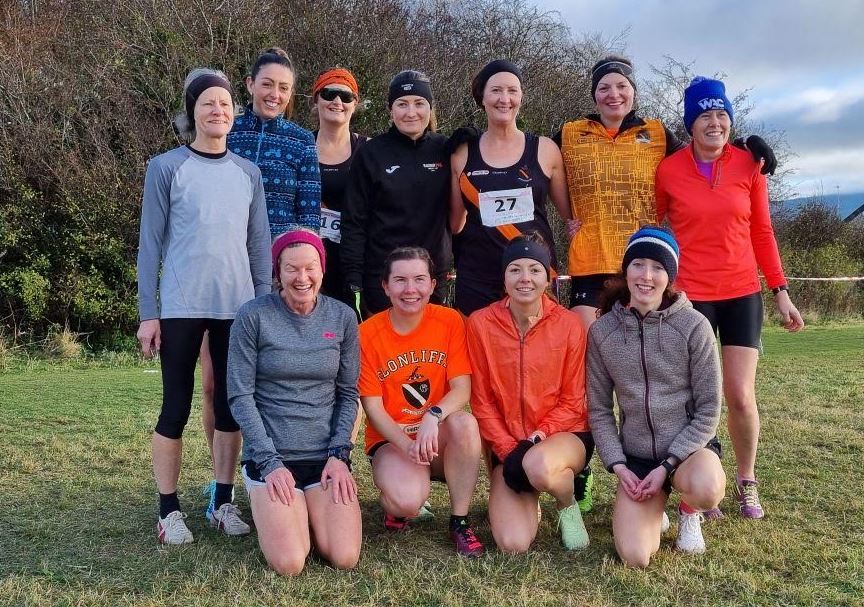 It has been a bit of a breakthrough season for the women's cross country squad who have this year secured Leinster senior gold, Dublin novice silver and Dublin intermediate silver and more importantly a substantial competitive presence in both the Dublin senior and of course the national senior championships.
The intermediate men battled away gamely and in a repeat of the result from the Dublin novice ended up in 4th position. The team was however missing a number of athletes who had raced in last weekend's Nationals. The scoring 4 today were Declan Power who gave it a real go and was up with the lead pack eventually finishing 12th, a very strong run in 17 place by Paul Keenan with Ger Kirwan hot on his heels in 20th and Niall Sherlock in 24th. These four were backed up by Thomas Balthazar 25th, James Dunne 41st, Georges Legentil 43rd, Stephen Harkness 52nd, Scott Crowley 60th, Larry McKenna 64th and Alan Worrall 78th. Unfortunately illness put paid to Murray Ahern's afternoon as he wisely pulled up.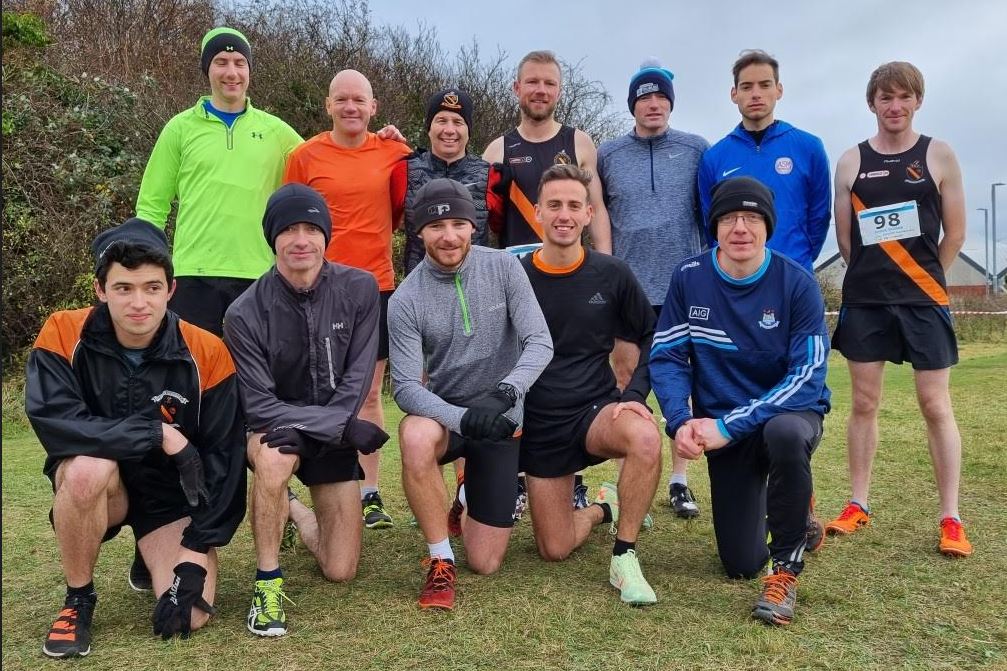 Next up for both squads is the national novice next weekend in Gowran Park.
Also on the subject of cross-country Connor McGuinness, now living in Canada competed yesterday's Canadian Masters in Ottawa (it seems that in Canada they start them young!) In the 30 to 34 category finishing 16th in 31.10 for the 8K in pretty bitter conditions.