Although it seems an awful long time ago believe it or not it was only this day last year, 7 March 2020, that the last big athletics event took place. On a beautiful spring morning, funny enough as nice as this morning is here in Dublin, Saturday, 7 March 2020 Clonliffe Harriers for the first time in our history played host to the All Ireland Schools Cross Country Championships on the superb cross country course that is Santry Demesne.
A slightly reduced number of "The Usual Suspects" met at 8 AM and got about their task, very well rehearsed at this stage of constructing a course which would be worthy of such a prestigious event. Fingal County Council once again assisted enormously with the grass on the course cut during the week so the ground was in perfect condition. With just the odd (friendly?) harsh word between crew members a perfect course was constructed and we were ready to roll.
Coronavirus was a word we had become familiar with, Covid 19 was not really part of the dictionary, we resisted the temptation to shake hands as we greeted old friends preferring the elbow pump or indeed a friendly kick on the shins! We knew things were a bit serious but on 7 March 2020 none of us had any idea of how our lives were going to change so dramatically in the weeks, months and seasons that followed.
The All Ireland Schools that day was a magnificent advertisement for all that is good with our sport, fantastic competitive racing from the young athletes from the length and breath of the country. Each and every athlete who took part, along with their teachers, coaches and parents can be proud of the show that was put on. From the early races which brought a 'Clonliffe high' with a brilliant silver medal performance from young Harrier Sean Cronin right up to the senior races, the senior girls race being won by Lucy Holmes and the senior boys in a magnificent finish by Michael Morgan, an historic first senior boys title for Belvedere it was all that is best.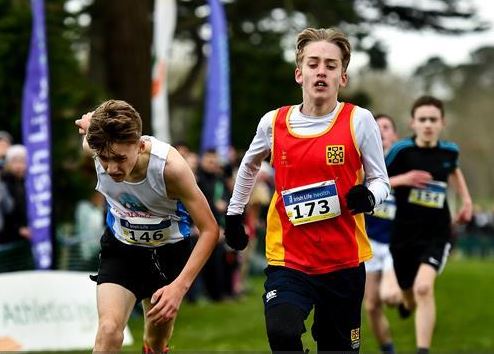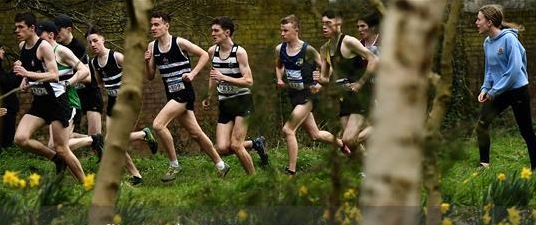 So here we are a year later, it seems longer but it is not. It is another beautiful spring morning, all is changed but all is not. We look forward with hope to better days ahead for our country, our sport and our club. Maybe next month we will get the news we crave and as a club we can meet up again and get back to doing what we do best. Nil desperandum!