Fogo's U/18 army continued their cross country preparations by taking in this morning's Poppintree Park Run. Impressive runs were recorded by the group with an almost top 10 lock out: 1st Sean Boyne 16.24, 2nd Sean Cronin 16.27, 3rd Sam Murray 17.27, 4th Cillian Keegan 17.50, 5th Cian Murray 17.58, 7th Jack Woods 18.06, 8th Ronan Donohue 18.08, 9th Leon Brady 18.12, 10th Devon Morrissey 18.27, 11th Jonny Fitzsimons 18.44.
Also Eoin Housley, another of the squad, was 2nd in the Ardgillan Park run (19.51). Naoise Cullen also continued her preparations taking in the Greenwich Park Run in London this morning were she was 2nd lady home (21.32).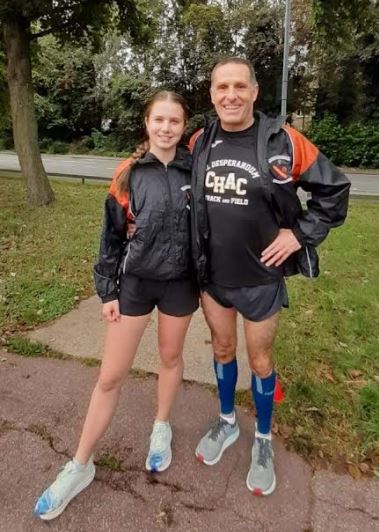 Next up will be the Dublin even ages cross country in October 17th, followed by the uneven ages & junior xc on October 31st.