Friday the 26th Mark Doyle placed 3rd in the Tara 5k road race in 17.02.
Saturday the 27th in the Tullamore Half Marathon Ger Clerkin ran 77.52. Across the water at the BMC Loughborough Grand Prix Eoin Pierce got yet another late season race in as he finished 3rd in the 1500 B in 3.49.02. Greta Strimikyte was 7th in the women's B 1500 in 4.31.69.
Sunday the 28th Gary O'Hanlon was 40th in the elite race in the Artrim Coast Half Marathon in 69.14. in the mass race Anto Doran 77.27, Stephen Tracey 80.40, Sean McGarrity 81.57, Alan Curley 87.44, Diarmuid Doyle 1:45.11.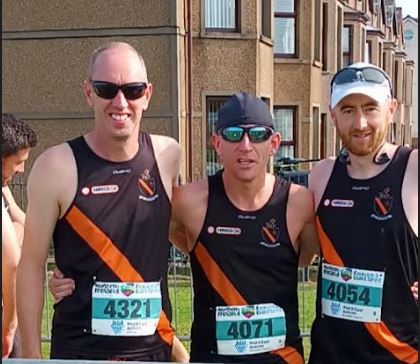 (As usual the weekly call out: If you race any chance you'd do me a favour and text me your result, life is too short to search for every result- 0879599888.)