The performances by the young Clonliffe athletes in Morton Stadium today at the Leinster schools track and field finals were simply outstanding. The day featured a brilliant intermediate boys 400 and 800 double by JD Kelly. JD took the 400 title in 52.63 and in the 800 he tore the field asunder winning in 1.58.56 with Jonny Fitzsimons having a fantastic run to take Leinster silver in 2.01.85. Both go forward to the all Ireland schools finals on June 4.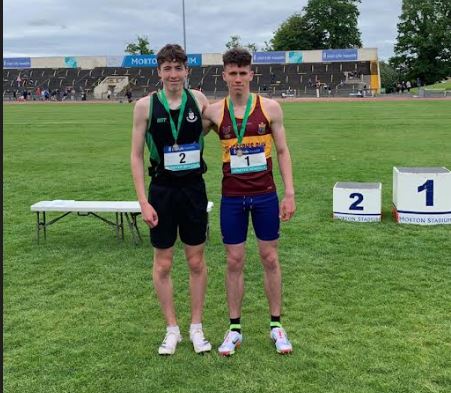 As if that was not enough there was then a stunning run put in by Sean Cronin, guesting in the senior boys 1500. Sean was chasing the EYO qualifying mark of 4.04, due to a timing error at last week's graded meet unfortunately the time he was given proved to be incorrect so he arrived today with the goal of running under that 4.04. Well not only did he get under that time but he went sub 4, an unbelievable 3.58.76 as he won the senior boys race. Bearing in mind that Sean in fact for schools is still U/16 this makes his achievement even more impressive.
Ava Usanova impressed enormously in the inter-girls 100, Ava took Leinster bronze in a time of 13.23. Unfortunately however it is only two in laned events that go to the all Ireland finals but Ava is clearly an athlete with a big future. In the inter-boys 3000 was a very brave effort put in by Lorcan Benjacar who took 5th place in a time of 9.44.83. Likewise in the senior 5000 the Clonliffe lads put in really strong performances in the end Niall Carbery, who was already qualify for the all Ireland is in the steeplechase, placed 5th (15.40.60) and Cillian Keegan was 7th (16.36.47). In the senior 1500 Cian Murray clocked 4.32.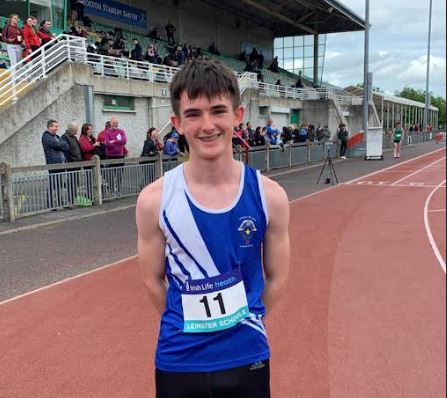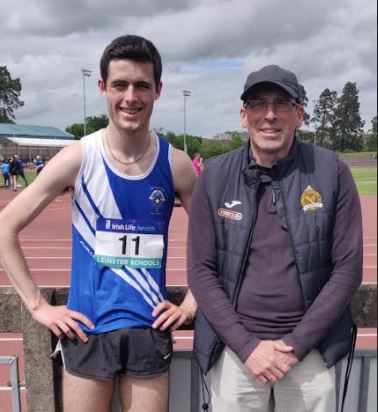 Really brilliant stuff by all of the athletes over the course of not only today but throughout the schools season. For those who have qualified for all Ireland's the club wishes them the very best of luck, for those who have not be proud of your efforts to date, you will fight another day.