Another brilliant club championship night in Morton Stadium last night for the 2022 Clonliffe 200 and 1500 Championships. A superb turnout of athletes across both events numbering in excess of 100 making for a truly outstanding club atmosphere, it was friendly, it was fun and it was competitive.
The night's action kicked off with the women's 200, the organisers making use of the wind by turning it into a 'wind sprint' starting on the opposite side and finishing at the Clonliffe clubhouse giving all the benefit of a good tailwind. Hence the numerous PB's! In the A race Leah Bergin made it a championship double as she added 200 to the 400 title she had won a couple of weeks previously recording a time of 24.43. 2nd place went to Lauren Carr and 24.90 with Snezana Bechtina coming through strongly down the home straight to take 3rd in 25.19. Race B was also very competitive, this one saw Sarah McDonnell run an excellent bend and then power down the straight to win in 26.84. The men's 200 championship, due to pull outs, ended up as a combined race filling all 8 lanes. Keith Pike got out of the blocks quickest, ran an excellent bend and made full use of the tailwind to win in 22.33, 2nd place was guest Jemil Saidi 23.24, 3rd, and 2nd in the Clonliffe championship, was Jack McDonnell 24.99 and 4th, 3rd in the championship, Jake Kane 25.57.
Such was the level of interest in the 1500s that it required a total of 5 races. The 1st race was essentially the women's club championship. Laura Tuite had a gun to tape win, retaining her club 1500 title, Laura had Alannah Cooley for company the whole way until the back straight on the final tour when she broke away from Alannah to pull away winning a time of 4.56.0, a tiring Alannah clocked 5.06.92 in 2nd and then coming through nicely was one of the up-and-coming young athletes in the club Hazel Kenny who took 3rd in the club championship in a time of 5.16.70.
Next up was the eagerly awaited men's 1500 A which featured 3 of the victorious national road relay team. This proved to be an excellent race, once again repeating what has occurred in the ladies race as Sean O'Leary and Efrem Gidey broke away from the pack early and with two to go Efrem hit the front to pull away majestically and also retain his 2021 club 1500 title in a time of 3.54.10, Sean O'Leary eased off somewhat once the game was up and came home 2nd in 4.03.38 with Stephen Cashin seizing the opportunity to grab 3rd place in a new PB of 4.09.97. Race B was another race where the lead two broke away from the pack, this was a battle of youth versus experience, the experienced Mick McMahon tried to break young Oran McGowan, however Oran hung in and with 200 to go he hit the front, Mick fought back gamely to get back on his shoulder and at the line inches separated them: 1st Oran McGowan (4.39.21), 2nd Mick McMahon (4.39.95), 3rd Eamon Dunne (4.41.24).
The 4th of the 1500s was a mixed, mainly Grand Prix race, in this Ray Dunne ran away from the field early doors opening a substantial gap that grew as the race progressed until Ray crossed the line in 4.56.38 from Eamon O'Neill 5.11.16 and Philip Matthews 5.18.13. The final race was a cracker, Orla Deignan seized possession of the race from the off with Philip Richards and George Maybury in her wake. With one to go George Maybury was gone and Orla had opened a lead of several metres on Philip, Philip however closed right up and was on her shoulder with 200 to go, another kick at the top end and Orla drew clear as the clock headed towards 6:00 , Orla dipped under her goal time to win in 5.56.42, Philip Richards clocked 6.02.95 with Diarmuid Doyle taking 3rd in 6.06.44.
Championship results:
Women's 200: 1st Leah Bergin (24.43), 2nd Lauren Carr (24.90), 3rd Snezana Bechtina (25.19).
Men's 200:1st Keith Pike (22.33), 2nd Jack McDonnell (24.99), 3rd Jake Kane (25.57).
Women's 1500:1st Laura Tuite (4.56.00), 2nd Alannah Cooley (5.06.92), 3rd Hazel Kenny (5.16.70)
Men's 1500:1st Efrem Gidey (3.54.10), 2nd Sean O'Leary (4.03.38), 3rd Stephen Cashin (4.09.97).
Full 1500 Results:
Full 200 Results: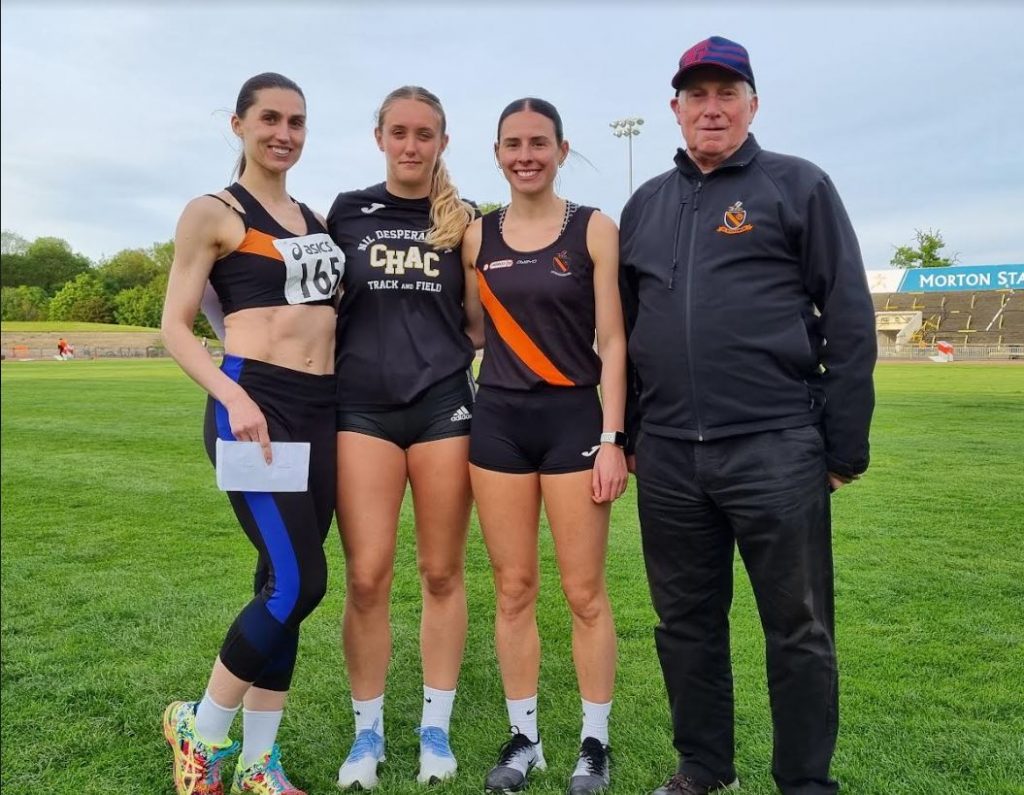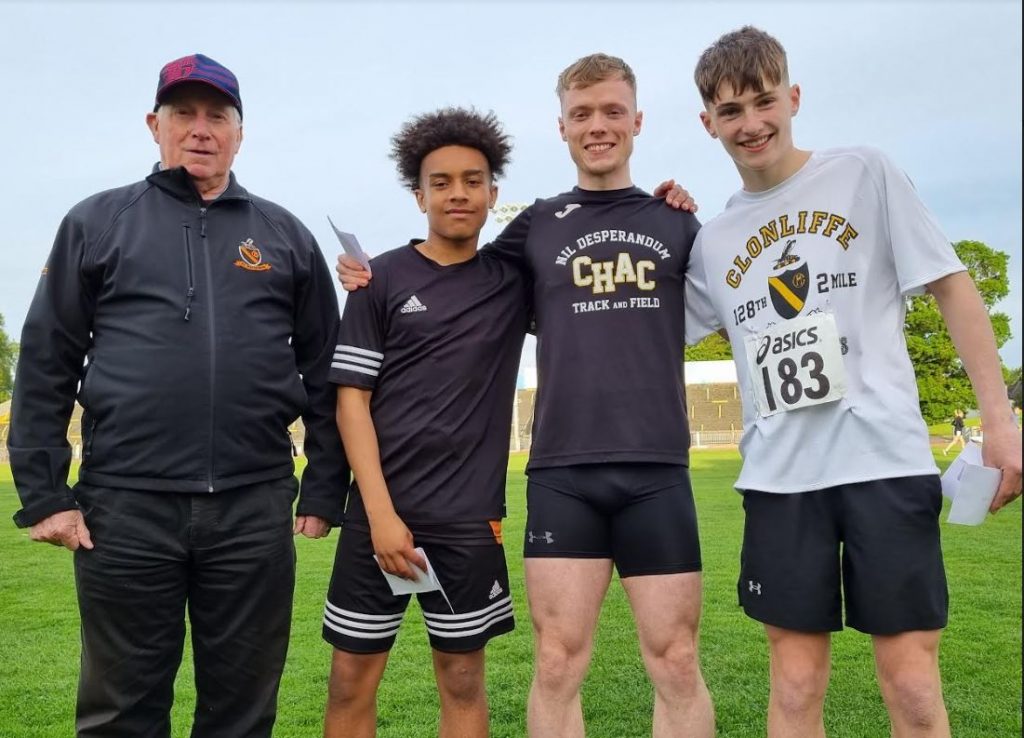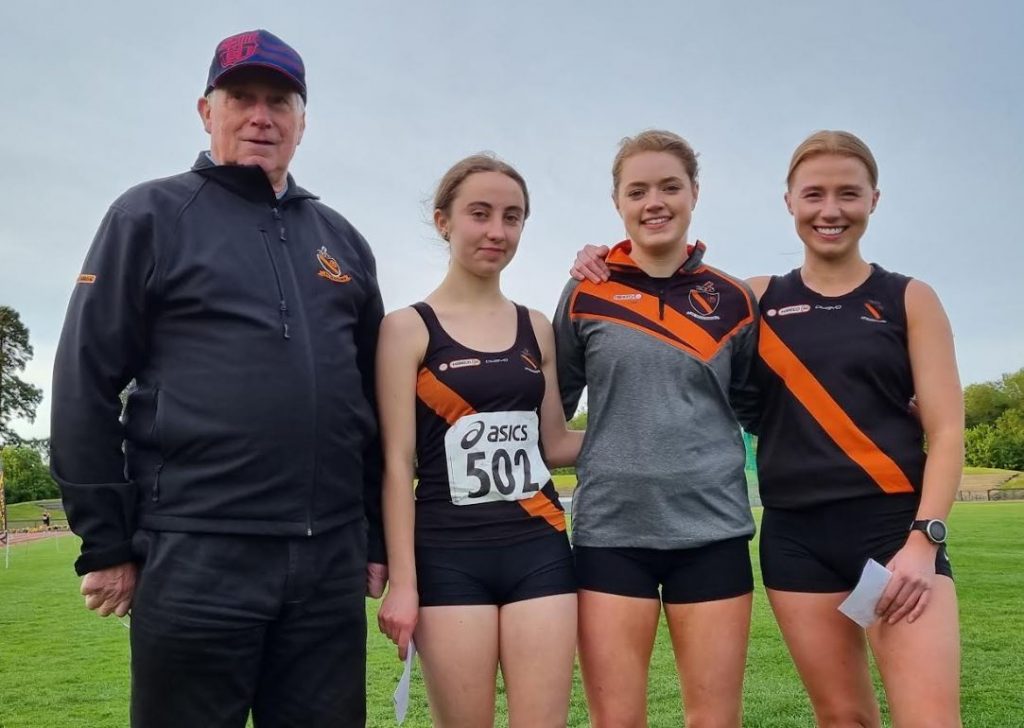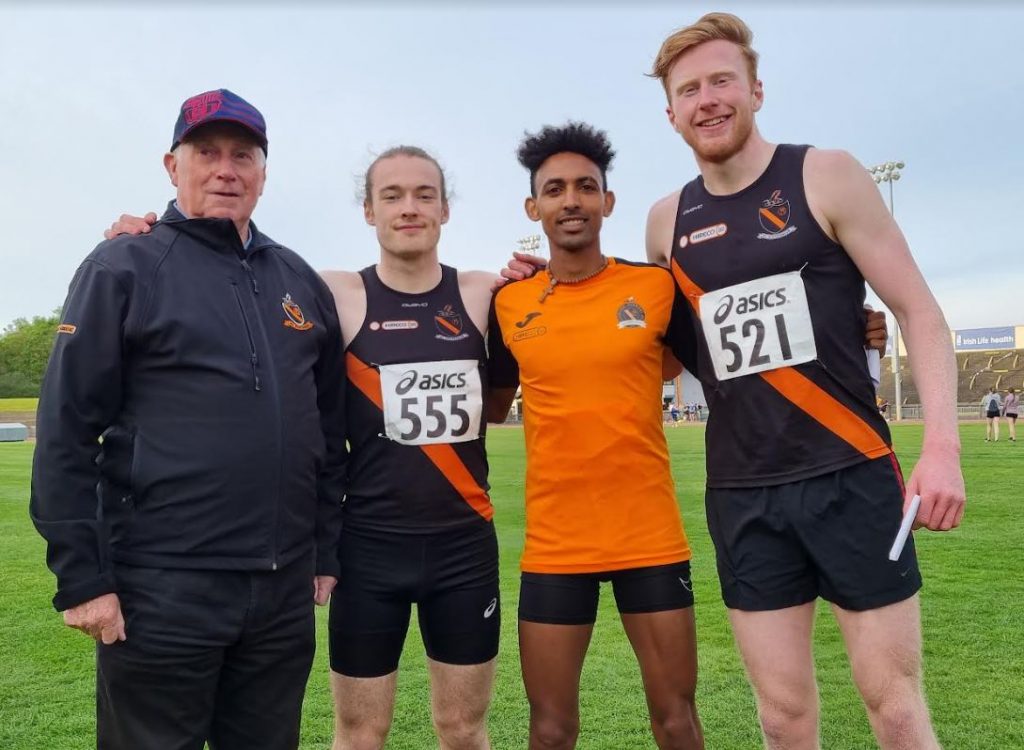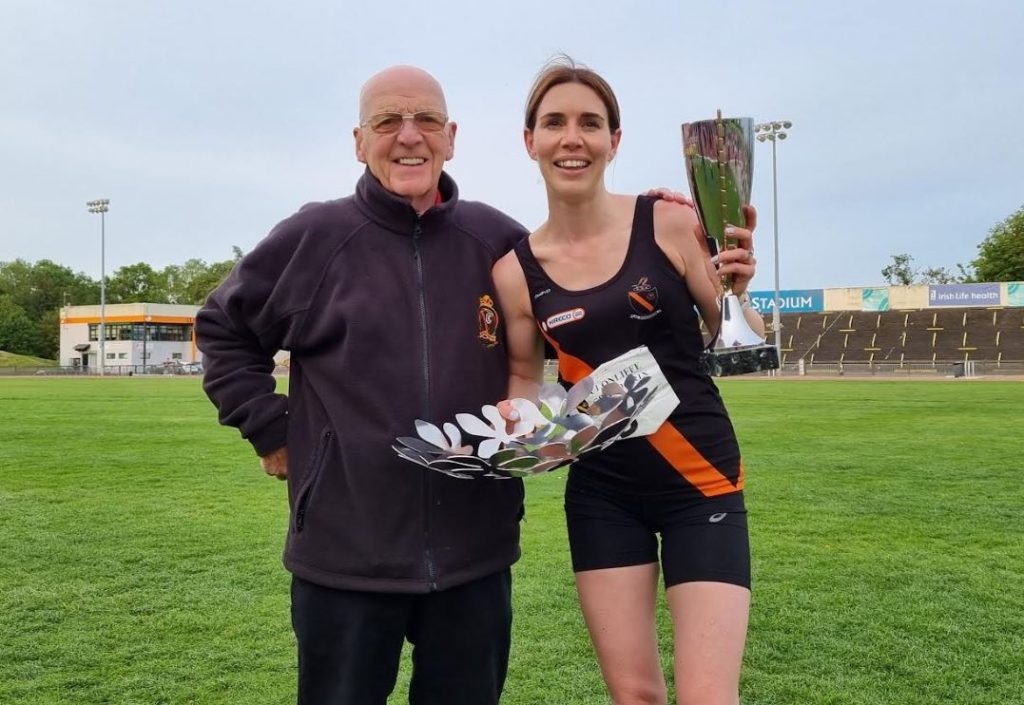 Th presentations to the club champions were made by club president Paddy Marley, Pat Bonass also presented the Bonass Cup for the women's club 10,000 championship to Aisling Andrews.
Once again a huge thank you to our clubs hard-working officials for all the work they put in once again to last night and to the athletes for their support. Next up on June 2 is the final night of the 2022 Clonliffe club Championships for the 100 and 800.