Good to report on the continued increase in club training here in Santry tonight. Tonight there was a great turn out of athletes in the various groups all working under their coaches, split into the required groups, all observing social distancing and protocols put in place. Tonight saw the return of Graham's group working under three coaches, with staggered start/finish times and in different parts of Santry Demesne. These athletes have all been involved in the Virtual Challenge (see previous postings) but tonight all met up for the first time since early March.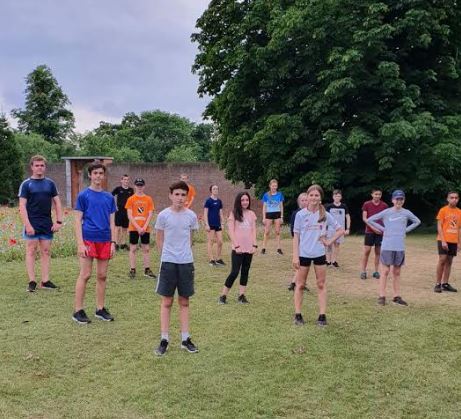 Also training in Morton Stadium, again, using their allocated time slots were various groups including Gerry's sprints group, Eugene's group, Philip's, Pamela's, Fogo's, Noel's, Joe and Stephen's, the senior middle distance group under Peter and John's senior sprints group.
As the restrictions continue to ease hopefully even more athletes can get back to the club. Again at the end of the month we expect news on possible track & field events. National seniors, according to media reports are penciled in for August 15th & 16th or 22nd & 23rd and according to athleticsireland.ie dates are provisionally planned for U/14 upwards competition in August & September. Will post further once we know.