It proved to be quite a successful outing to Castlelyons, Co Cork for today's national intermediate and masters cross country championships, the final date on the club cross country season. The Clonliffe crew set off by coach for Morton Stadium bright and early and arrived to set up camp in plenty of time for the test ahead. The local organising club had put in some sterling work with dozens of stewards helping all. It was what one would call a 'traditional' cross country course through farmers fields with long straights and some testing inclines. Add into the mix, courtesy of heavy overnight rain, pretty energy sapping heavy mud and it was clearly a day not for the faint hearted.
The Clonliffe intermediate women concluded a tremendous cross country season for the group by grabbing national team bronze. Once again the team were led home by Laura Power who has an excellent run coming strongly to the field to place 12th. Laura was followed home by Jenny Johnston, who 24 hours previously had thrown both the shot and WFD in the league final, placing 19th. There was a great battle then between the Clonliffe pack who raced one another all the way to the line, Sarah Hawkshaw, who has been flying in training of late continued that good form all the way to line to take 24th, one second and one place behind was Sarah Bateson and then in 26th, another two seconds behind Laura Tuite. Next in after putting in a real club effort was Alannah Cooley 36th, Alannah had ran the 800 in the league final the previous day. The girls were rewarded for their resilience, putting the disappointment of fourth place in the national novice in December well behind them, to take thoroughly deserved bronze.
The intermediate men also battled away, there had been a number of pullouts from that team during the week through illness and other reasons but the guys rolled up their sleeves and got well and truly stuck in. The team was led home in sixth place by Ben Guiden, next in was Stephen Cashin in 11th and then with battling displays by Ian McAlweeney in 33rd and Thomas Balthazar in 40th, the team took silver. Peter Bissett ran himself to a standstill in this race taking 64th place with a great display of guts. Silver was well and truly earned by the team.
In the Masters championship Sergiu Ciobanu who seven days previously had ran for Clonliffe in the European clubs claimed national Masters silver, 19 after a fine run was Tom Sherlock, Niall was 77th and Anthony Doran 82nd making up the scoring four as the team placed seventh. Colm Doran toughed it out coming home in 211th.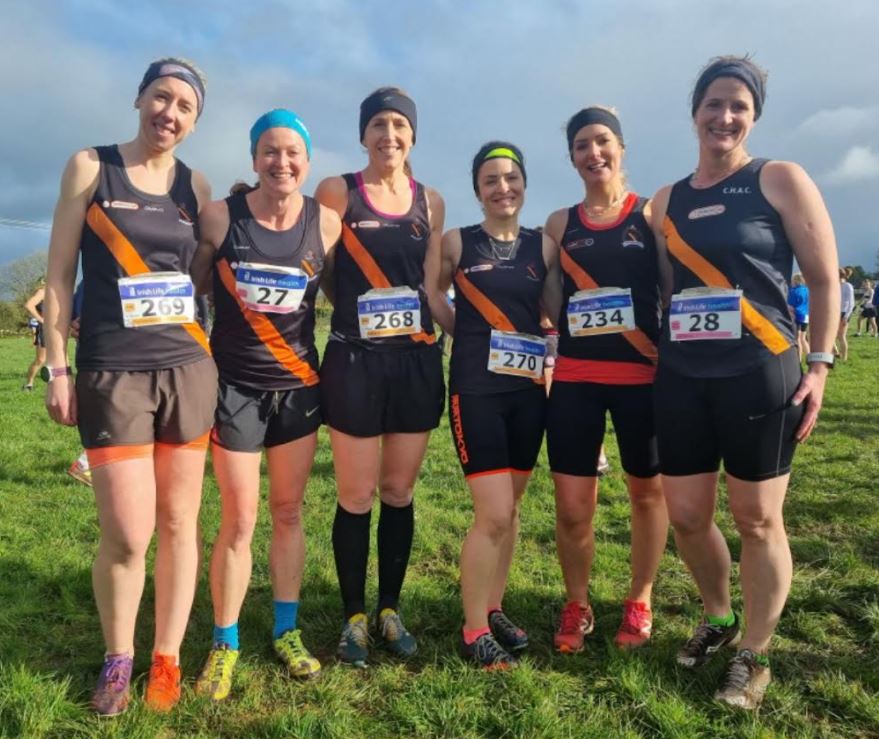 Great also to have a Masters women's team out, the team finished in eighth place with good runs from Siobhan Devaney 46th, Elaine McLaughlin 62nd, Joyce O'Hare 68th, Vanessa Fenton 73rd, Emma Harding 74th and Alison O'Sullivan 128th.
Well done all!